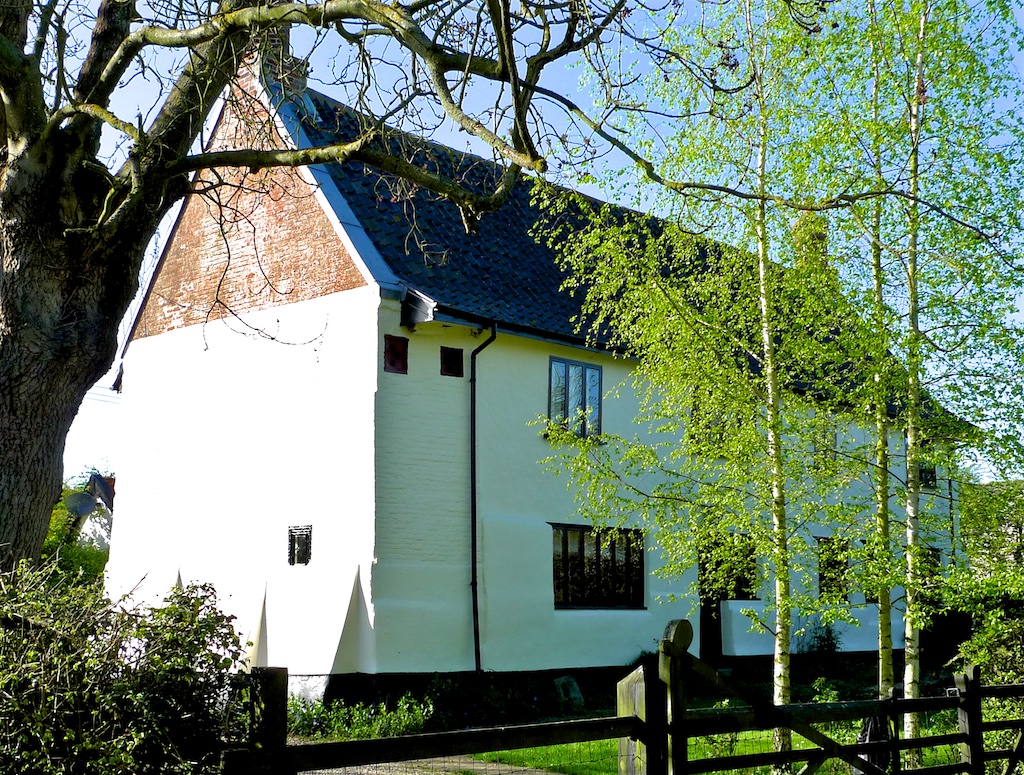 The 2015 edition of the Pevsner guide to Suffolk West in the entry for Yaxley says: "Guildhall Cottage, 250 yds N. Early C16 guildhall, later almshouses, now a single dwelling. Timber-framed and plastered. Two storeys from the start, the upper floor originally an open hall with a smoke-hood at the S end. Parlour with large brick chimney added to the S end in the late C16."
The Historic England listing details are
here
where it notes it was for the guild of St Thomas Martyr.
For information on buildings mentioned in the Pevsner guide to Suffolk in this location see
pevsnersuffolk.co.uk