The 2015 edition of the Pevsner guide to Suffolk East says in the Worlingworth entry: "Guildhall, between church and hall. Of c.1500. Timber-framed and plastered, with thatched roof. Jettied gable end to l."
The distance from the side entrance of the churchyard along the lane to the gildhall is quite short.
The Historic England listing details are
here
which also includes an image of the building.
What can be seen from the road is shown below: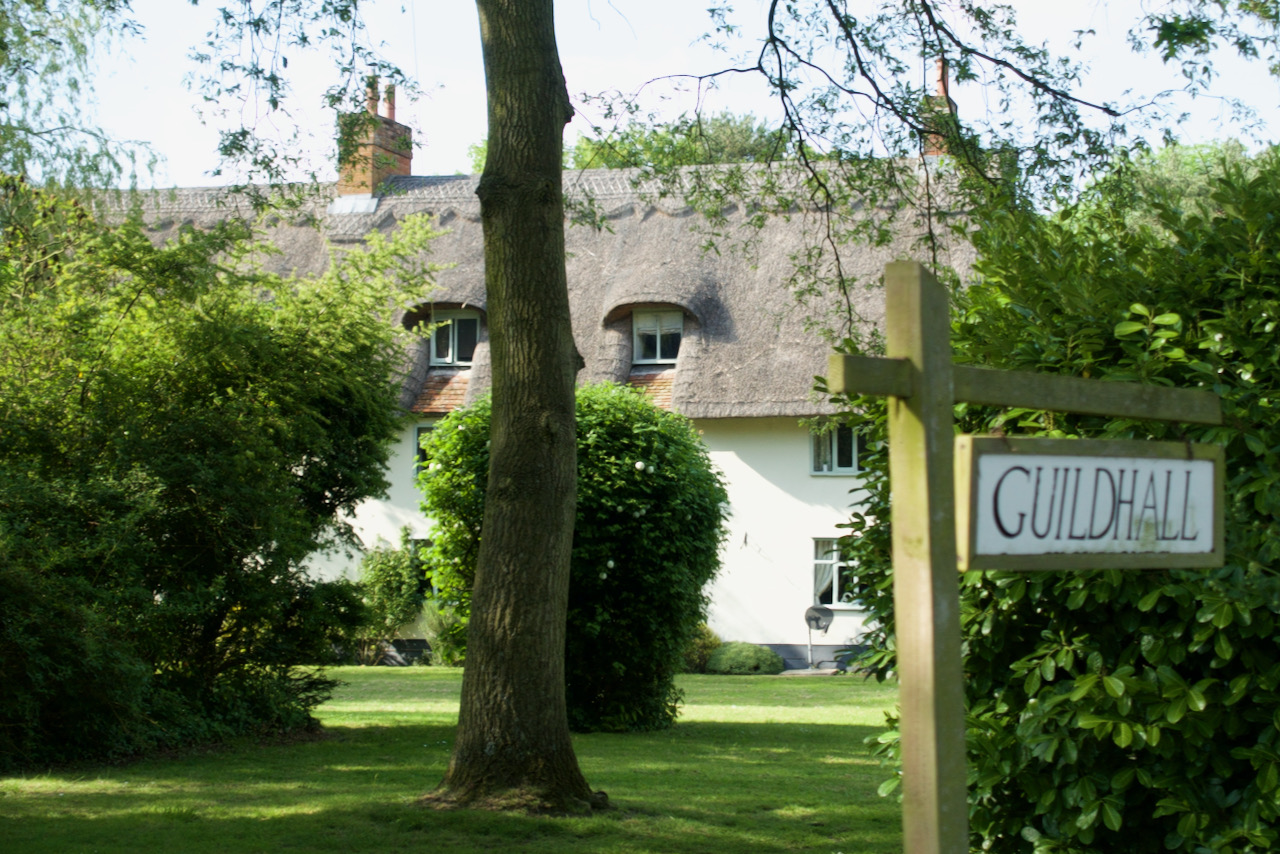 And slightly to the left: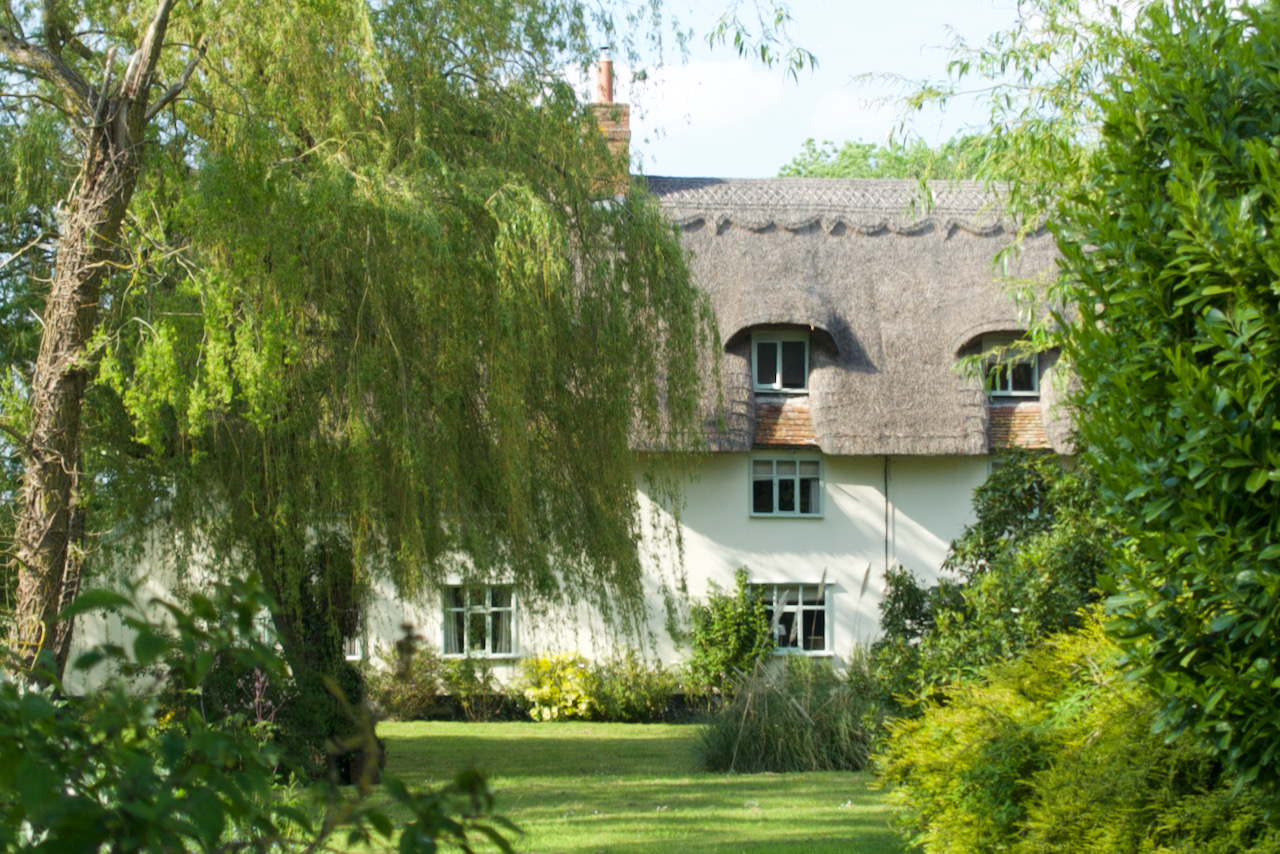 The photoraphs above are from 2021. The photograph below is clearly from some time ago and has been scanned from the files of Patrick Taylor.