There were large numbers of gilds spread throughout Suffolk and no doubt more gildhalls than we now know. Many will have disappeared but some may remain and need "discovering".

The articles below make reference to gildhalls that as far as I know have not been located. If they have please let me know via the contact details at the foot of this page.
The extract(s) below are taken from one or more of the following articles in PSIAH (see the
Sources
page for details of how to access).
Morley, C., 1926, A check-list of the sacred buildings of Suffolk, to which are added Gilds. XIX Part 2, 168-211.

Redstone, V. B., 1904, Chapels, Chantries and Gilds in Suffolk. XII Part 1, 1-87. Has abstracts of 39 gild certificates, 18 in Bury (presumably the 1389 returns). Also details of Ipswich Corpus Christi gild.

Redstone, V. B., 1937. IV. Extracts from wills and other material, showing the history of Suffolk churches, chantries and guilds (Appendix to article published in Proceedings Vol XII). XXIII Part 1, 50-78.



This one is the old name for Horringer:

This rather lengthy extract and the following one refers to a gildhall in Ipswich: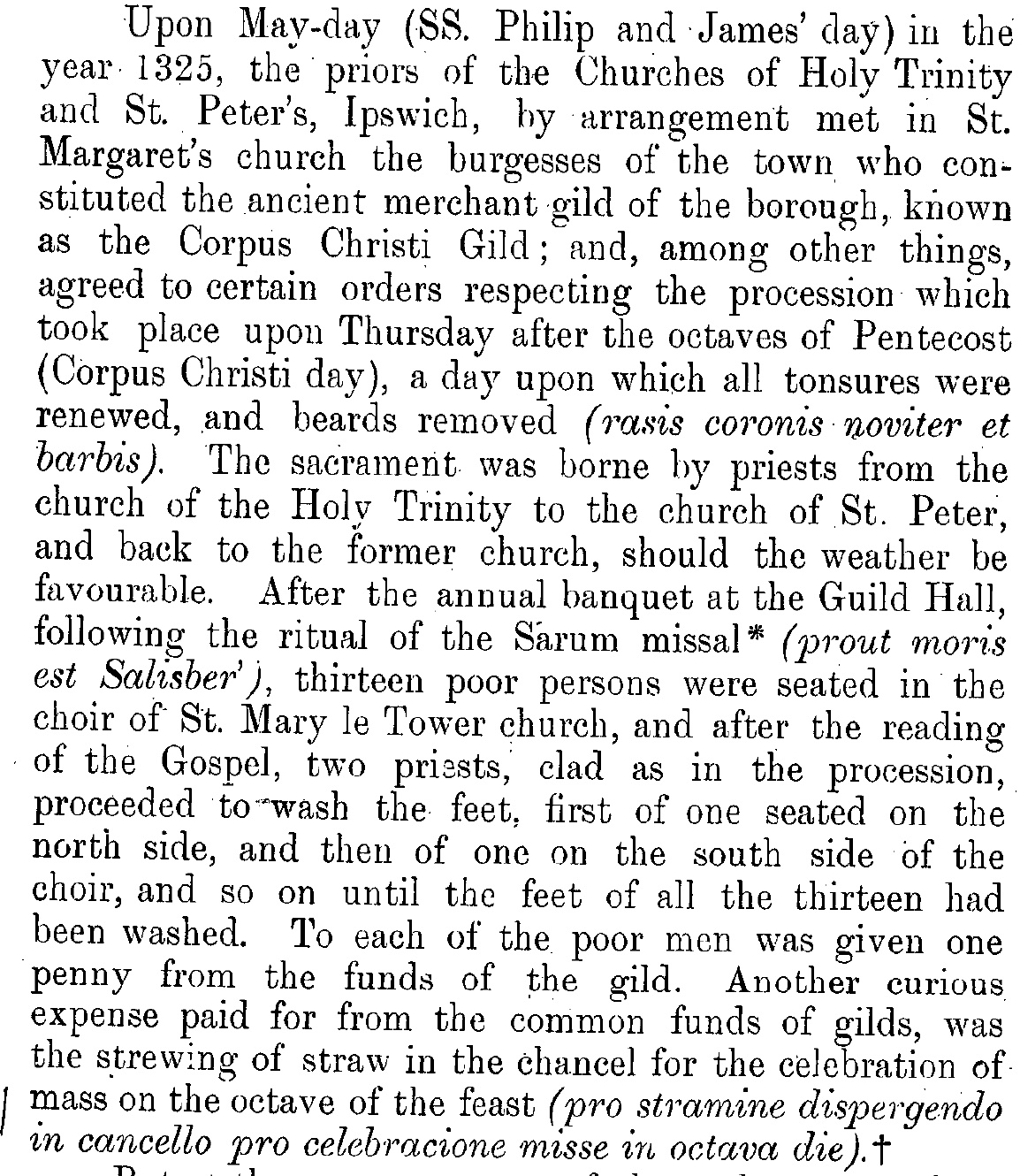 Clearly this one has gone but the site may be known - or found:


Two here relating to Stowmarket: