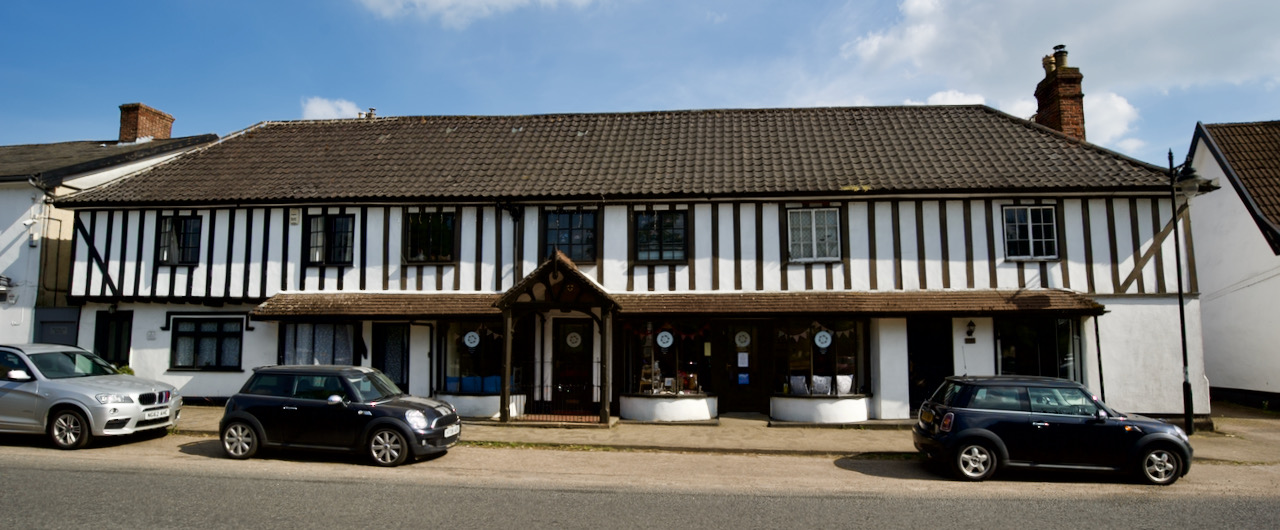 The 2015 edition of the Pevsner guide to Suffolk East in the Stradbroke entry says about a building to the r. of the White Hart: "Town House. Former guildhall, early C16. Jettied front, partly underbuilt, and exposed timbers on the upper storey, heavily restored."
The Historical England listing for Nos 1 and 2, Town Hluse and Town Cottage confirming "a former guildhall" is
here
.
Thanks to the late Patrick Taylor for pointing me in the right direction on this one.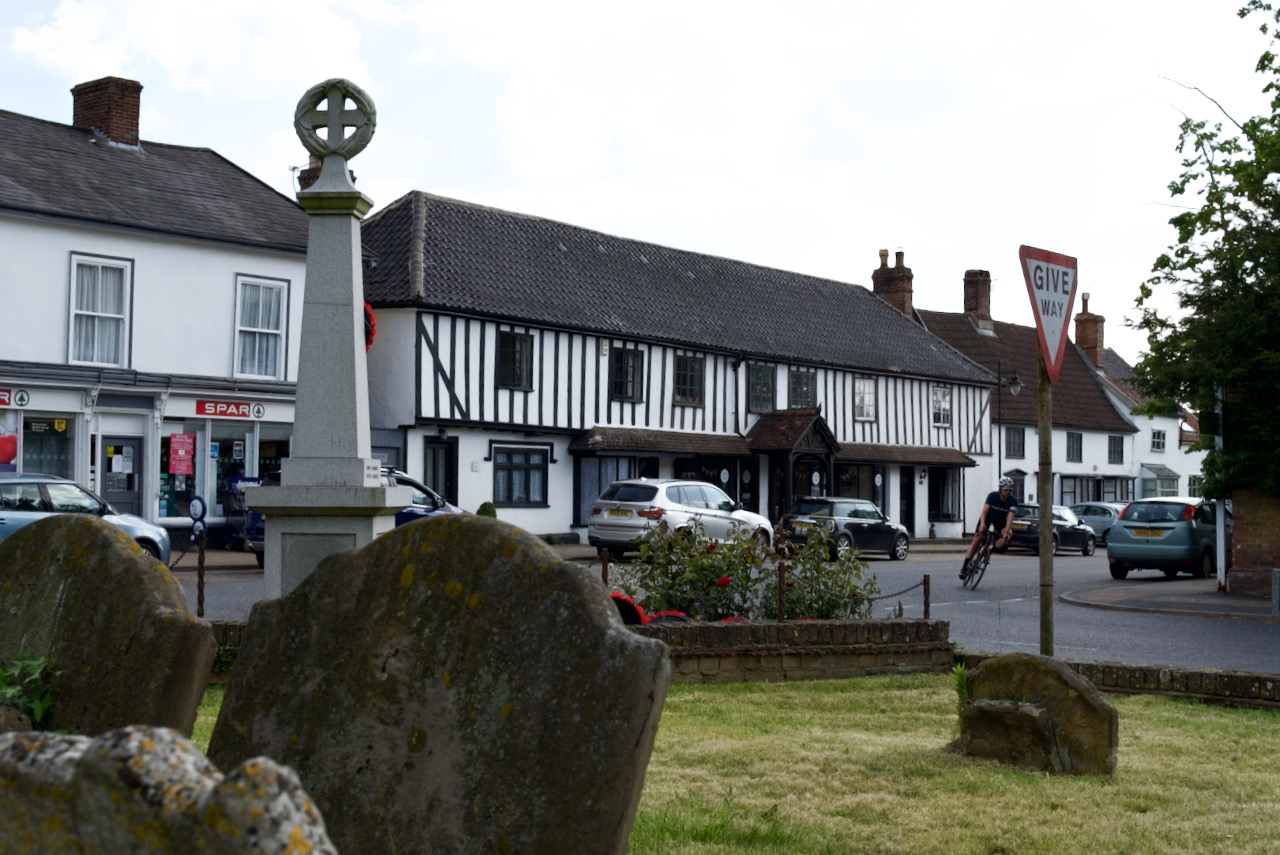 The Pevsner entry continues: "Opposite the W side of the churchyard , Church House" So here is a group of a church, a hostelry, a guildhall and a church house in close proximity.

Here are the White Hart and Church House: