The 2015 edition of the Pevsner guide to Suffolk West says of Stoke by Nayland: "The most spectacular houses at Stoke-by-Nayland stand W of the church in School Street, both with exposed timbers. Facing the W end is the former Guildhall (Guildhall Cottages), C16, close studded and jettied along the whole front, the ground floor with moulded shatfs with capitals at intervals and a massive corner-post at the N end. Chimneystack with six moulded shafts, dated 1619. NW of the church, Maltings Cottages comprises a hall house of c1480 with gabled and jettied cross-wings, extended to the N in the C16."
The former Guildhall is on the Historic England listings site as
The Old guildhall Tudor Cottages
. There is no mention of its use as a gildhall in the text.
The building is shown below: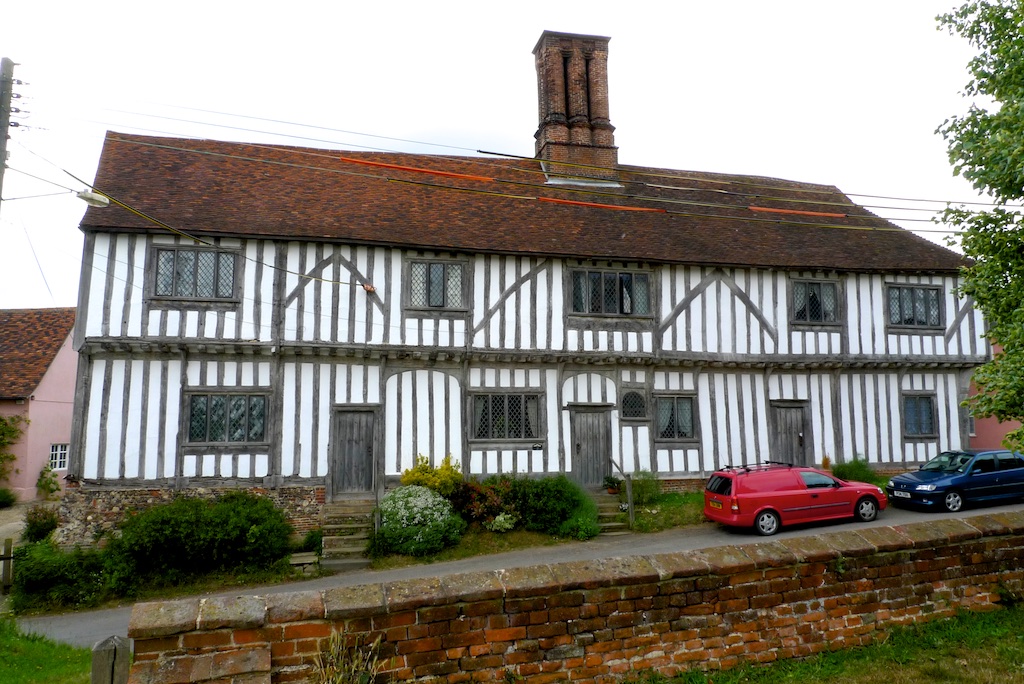 The Historic England site has the Maltings listed
here
. The Maltings are shown below: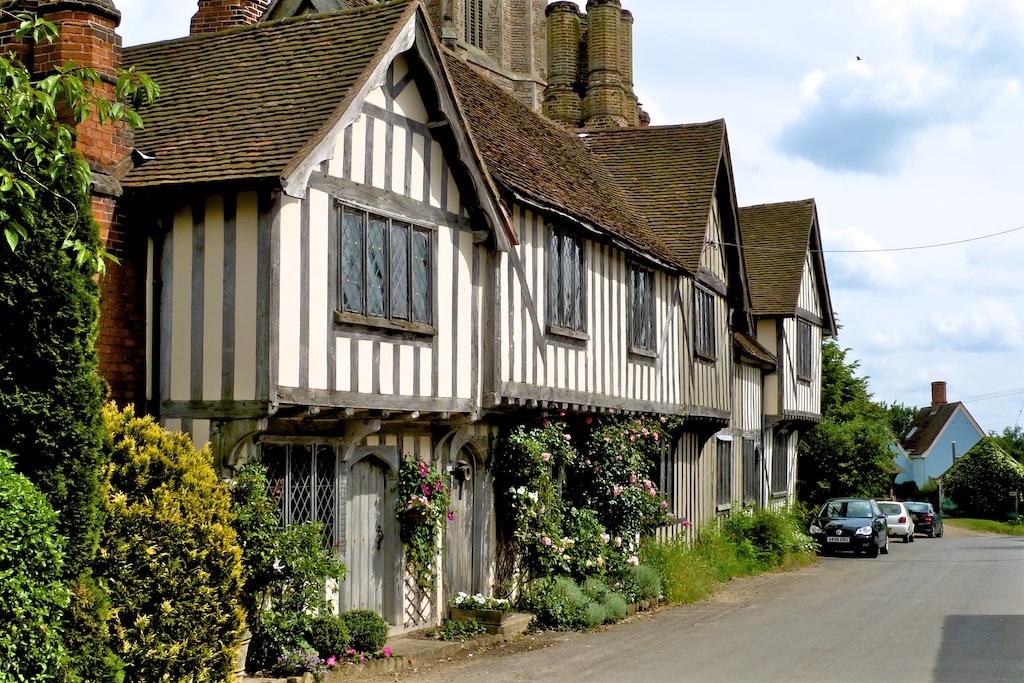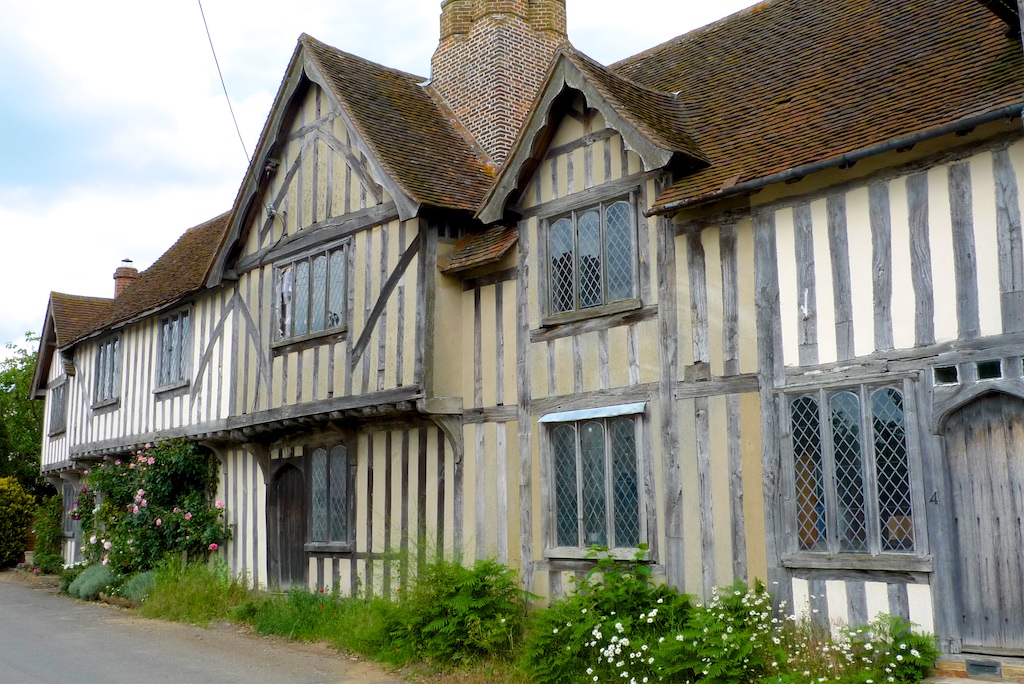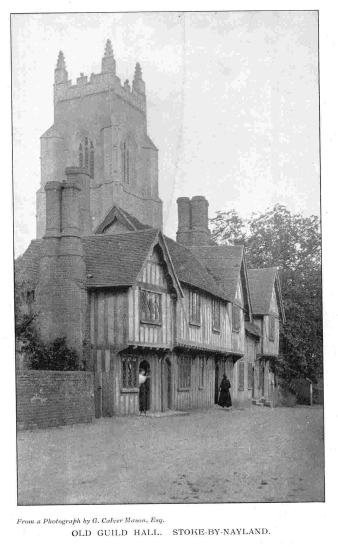 The only reason for showing the Maltings is because they were once shown as the Guildhall in a paper in the PSIAH (Proceedings of the Suffolk Institute of Archaeology and History). An easy mistake to make as the Maltings adjoin the churchyard, whereas the gildhall is over the road.
Reference for Photograph: PSIAH Vol XI part 2, visit to Stoke by Nayland church at the end of the article on Polstead Church. Accessed via
here
.
The extract(s) below are taken from one or more of the following articles in PSIAH (see the
Sources
page for details of how to access).
Morley, C., 1926, A check-list of the sacred buildings of Suffolk, to which are added Gilds. XIX Part 2, 168-211.

Redstone, V. B., 1904, Chapels, Chantries and Gilds in Suffolk. XII Part 1, 1-87. Has abstracts of 39 gild certificates, 18 in Bury (presumably the 1389 returns). Also details of Ipswich Corpus Christi gild.

Redstone, V. B., 1937. IV. Extracts from wills and other material, showing the history of Suffolk churches, chantries and guilds (Appendix to article published in Proceedings Vol XII). XXIII Part 1, 50-78.

For information on buildings mentioned in the Pevsner guide to Suffolk in this location see
pevsnersuffolk.co.uk