This building in Rattlesden, variously called Church Cottage or the Old Moat House, is on the Historic England listing site
here
. It is graded II*.
It was on the list of 'possible gildhalls for further research' in the SHBG
Eavesdropper
newsletter of Autumn 2000. The author (Patrick Taylor) said of it (under the name of Old Moat House): "Recently given back its old name, this building along with another in the village was known for many years as Church Cottage and also as The Butts. It is situated immediately S of the churchyard, is of high quality construction and jettied on three sides. Another 'very likely'." (Note: the former name of Butts was postulated as being related to the brewing industry in some form)
The images below are scanned from photographs provided by Patrick Taylor.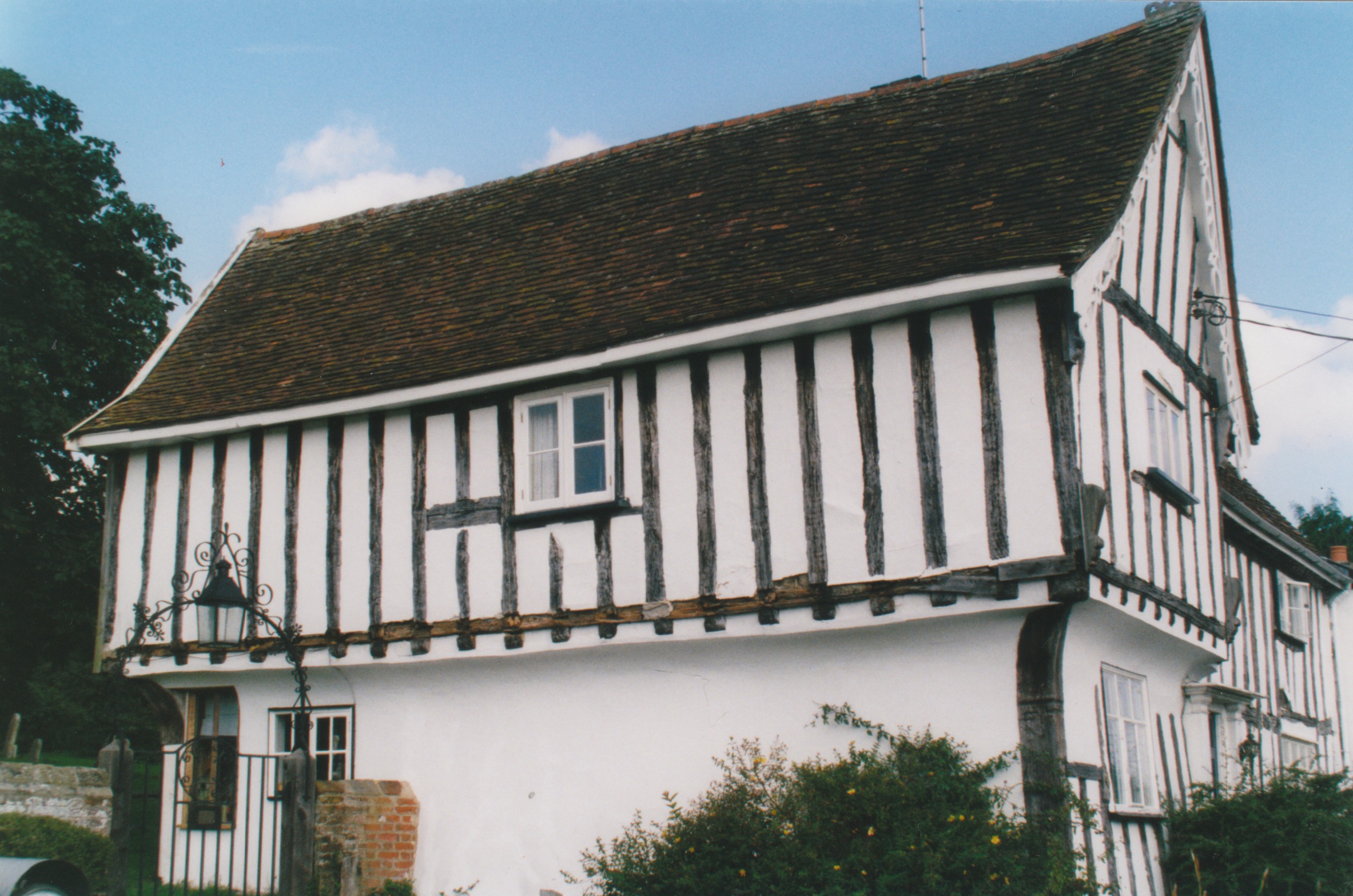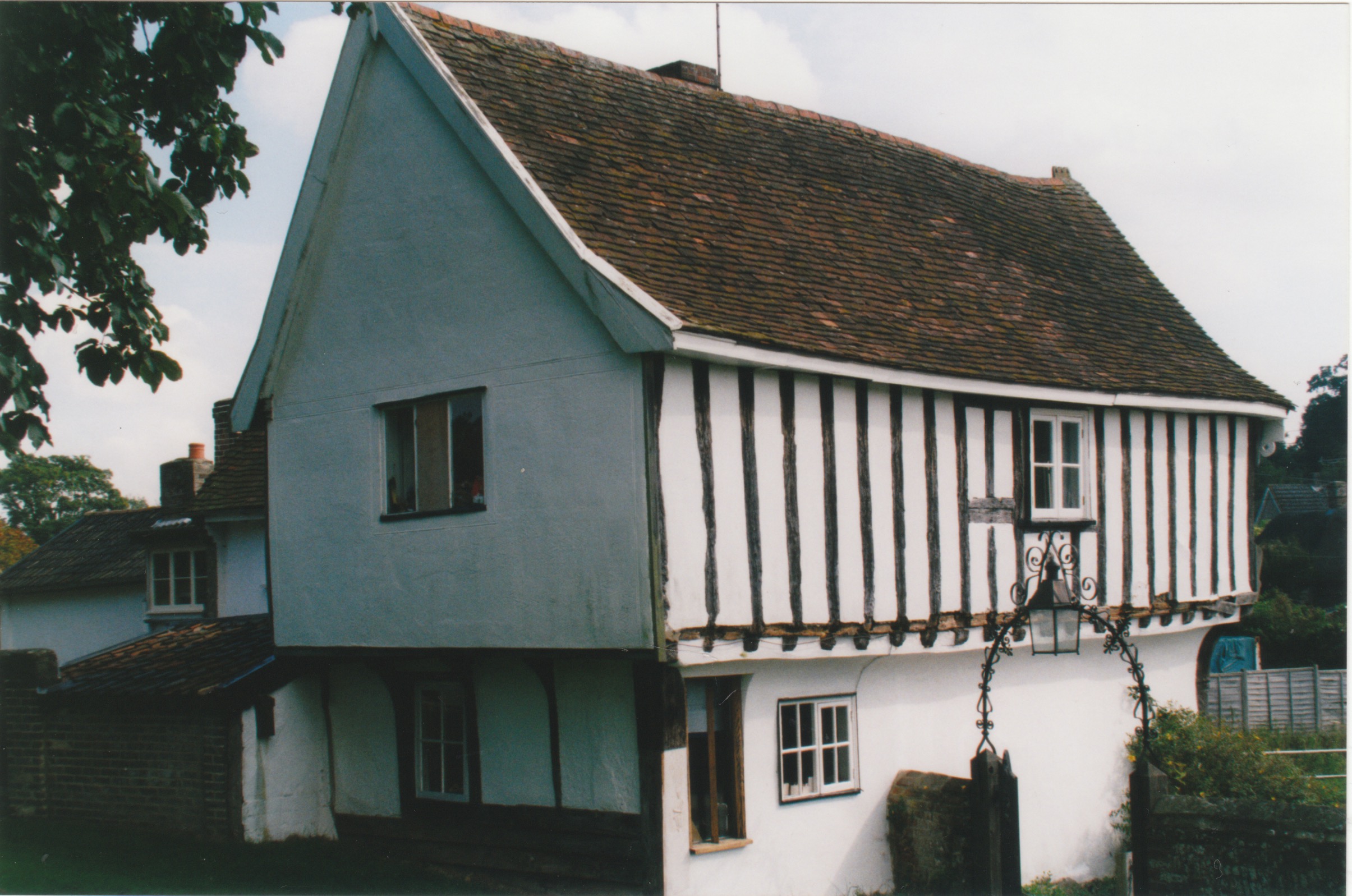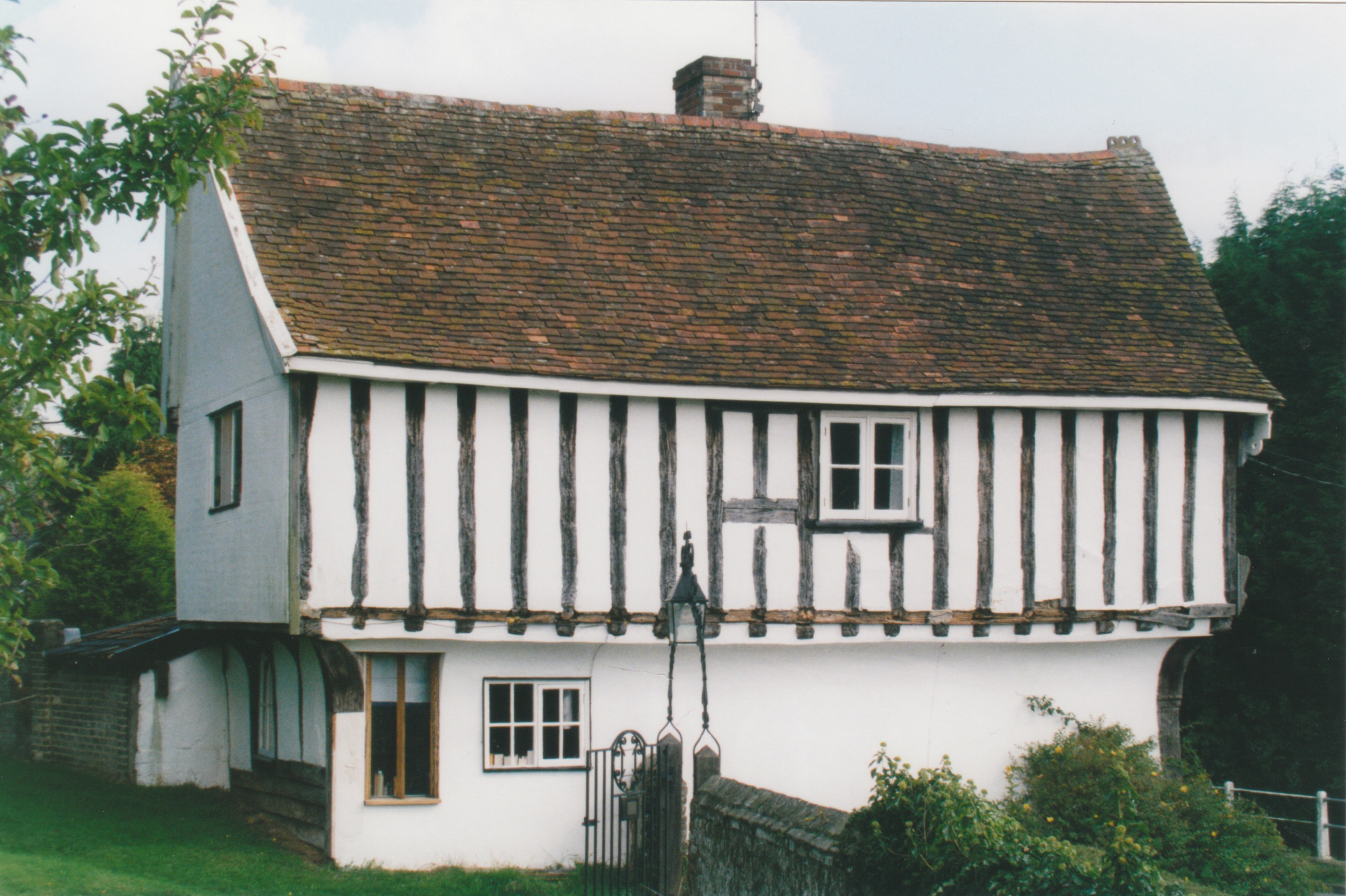 The latest edition (2015) of Pevsner's Suffolk West under Rattlesden refers to the Old Moot House (one letter different!) as: "At the SE entrance to the churchyard, The Old Moot House, C15 with exposed close studding. Hall house with cross-wing at the S end and jettied on three sides. Hall with smoke-blackened timbers and cross-quadrate crown-post, floored in the late C16 or early C17" which appears to be the above house. But this is preceded by "The Old Workhouse, also C16. Three-bay hall flored in the C17, with crown-post roof." The Historic England listing entry for this one is
here
.
The title of the listing says "Coldmartin" but the text says "Goldmartin … at one time village workhouse." Later it says: "A 3-bay open hall is a rare occurrence in Suffolk, normally associated with guildhalls; but a guildhall is known to have occupied another site in the village".
I have not yet found out where it "is known" or indeed where the other site was (unless it is as above). Nor is there a rule that says only one guildhall per town/village. If anyone knows please contact me via the contact details at the foot of the page.
The extract(s) below are taken from one or more of the following articles in PSIAH (see the
Sources
page for details of how to access).
Morley, C., 1926, A check-list of the sacred buildings of Suffolk, to which are added Gilds. XIX Part 2, 168-211.

Redstone, V. B., 1904, Chapels, Chantries and Gilds in Suffolk. XII Part 1, 1-87. Has abstracts of 39 gild certificates, 18 in Bury (presumably the 1389 returns). Also details of Ipswich Corpus Christi gild.

Redstone, V. B., 1937. IV. Extracts from wills and other material, showing the history of Suffolk churches, chantries and guilds (Appendix to article published in Proceedings Vol XII). XXIII Part 1, 50-78.