The 2015 edition of the Pevsner guide to Suffolk West says of Palgrave: "Opposite the church, on the S side of the road, Brackendale, originally the guildhall. Early C16. Five bays with jettied front and exposed timbers on the upper storey."
The Historic England listing details are
here
.
Two (scanned) photographs of it from the files of Patrick Taylor are shown below: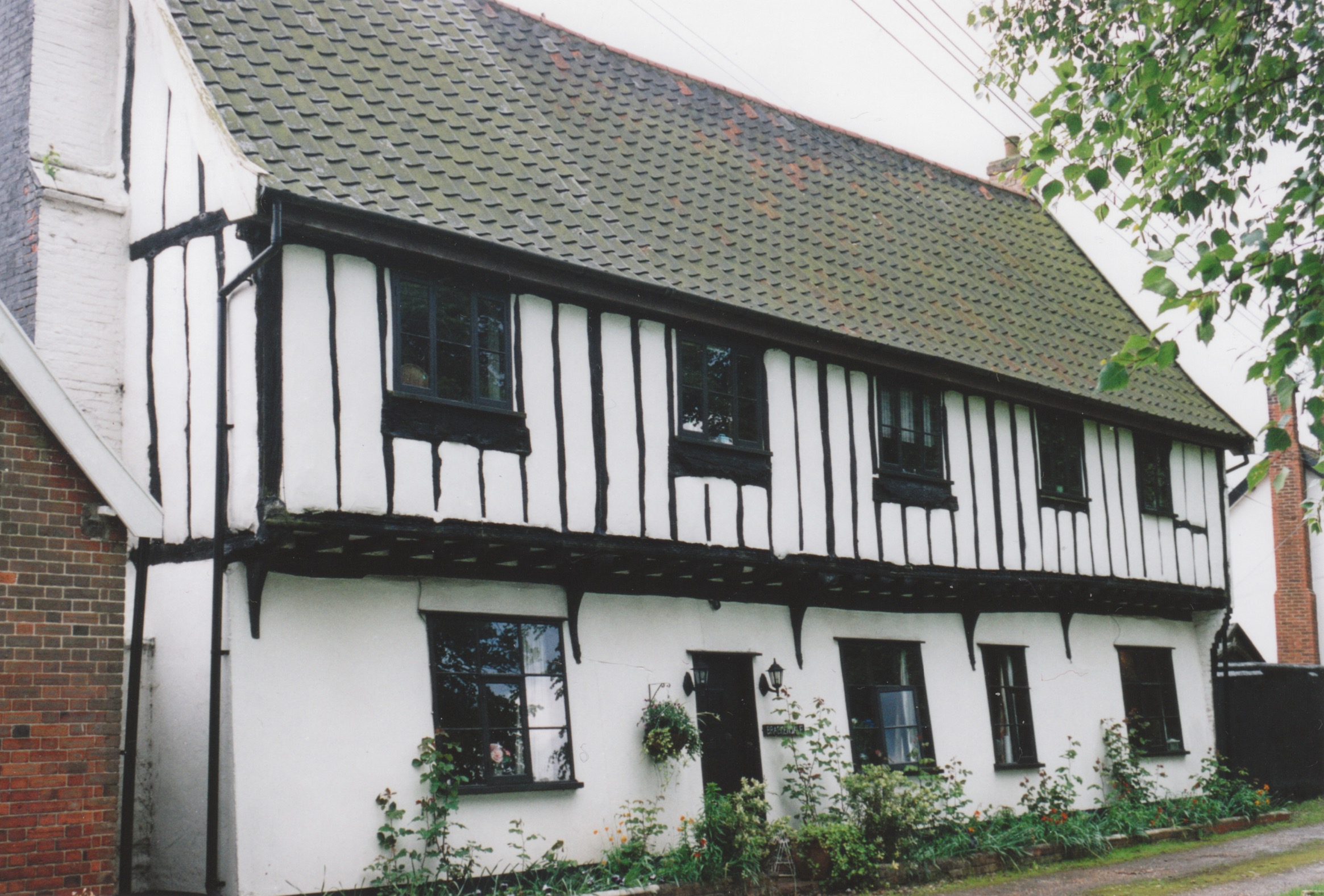 An email from the owners in 2018 said "We bought the house 3 years ago and realised it was special because of the magnificent timber frame and crown post roof. All we knew about it was that it had been a gildhall and it was grade 2*. At the time the house was called Brackendale but before changing the name we wanted confirmation of its authenticity. We therefore contacted Leigh Alston and he carried out an historic buildings survey which concurred with what we had been told and I think it is fair to say that he was very impressed with its historical significance. Leigh also felt certain that it was built in 1460/1470s rather than 1510 as this was when the original roof was reinforced with new tie beams."


The extract(s) below are taken from one or more of the following articles in PSIAH (see the
Sources
page for details of how to access).
Morley, C., 1926, A check-list of the sacred buildings of Suffolk, to which are added Gilds. XIX Part 2, 168-211.

Redstone, V. B., 1904, Chapels, Chantries and Gilds in Suffolk. XII Part 1, 1-87. Has abstracts of 39 gild certificates, 18 in Bury (presumably the 1389 returns). Also details of Ipswich Corpus Christi gild.

Redstone, V. B., 1937. IV. Extracts from wills and other material, showing the history of Suffolk churches, chantries and guilds (Appendix to article published in Proceedings Vol XII). XXIII Part 1, 50-78.