The 2015 edition of the Pevsner guide to Suffolk West says: "On the High Street's W side the Old Guildhall with jettied front, built c1530 with an undivided room on the upper storey. The ground floor was a house, with shops or workshops in both the parlour and service bays either side of the hall."
The Historic England listings show Nayland under Nayland-with-Wissington and include the Old Guildhall, noted as adjoining and on the S of the White Hart Inn,
here
. The listing does not specifically mention its use as a gildhall.
An image scanned from the files of Patrich Tayloer is shown below: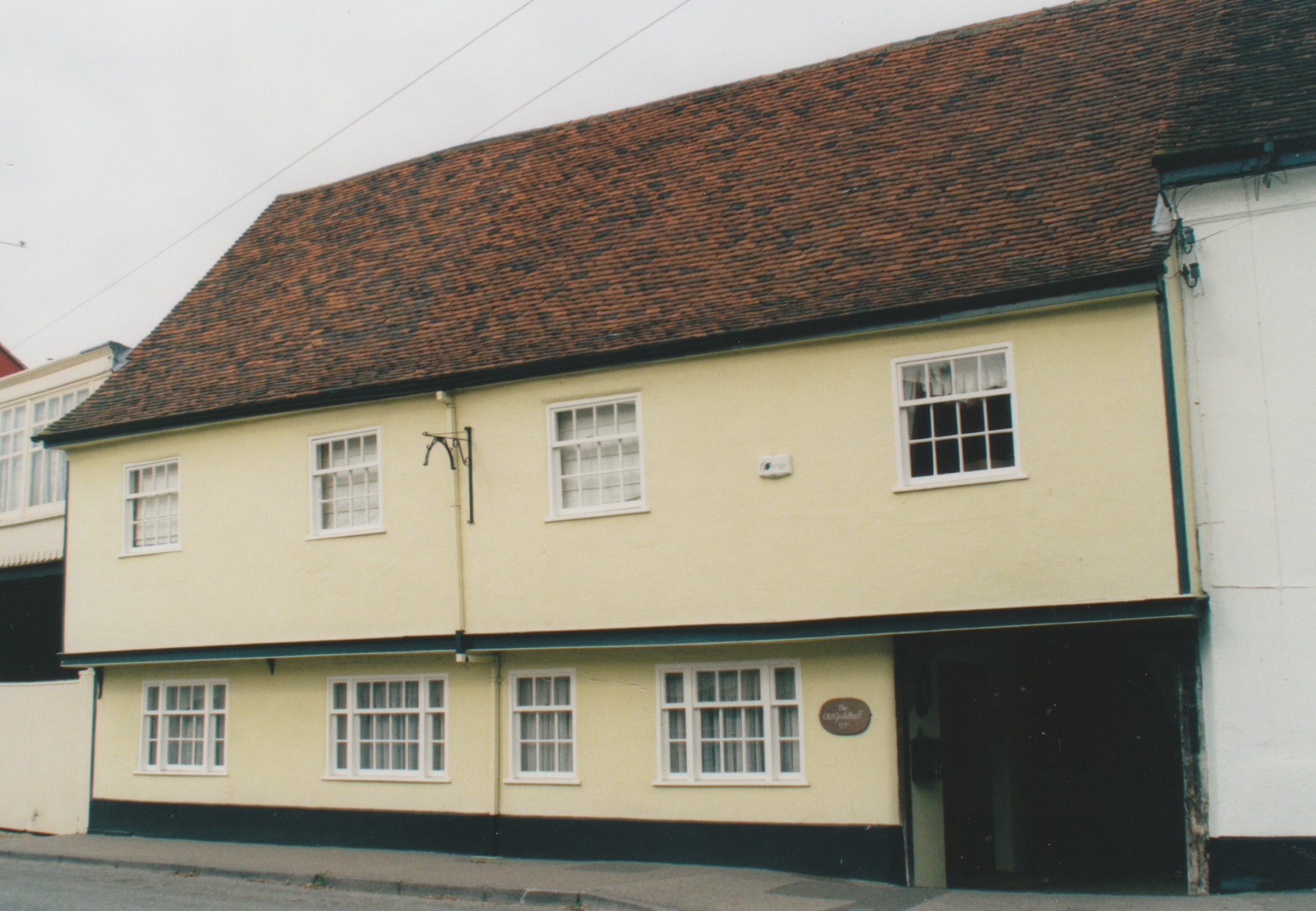 The extract(s) below are taken from one or more of the following articles in PSIAH (see the
Sources
page for details of how to access).
Morley, C., 1926, A check-list of the sacred buildings of Suffolk, to which are added Gilds. XIX Part 2, 168-211.

Redstone, V. B., 1904, Chapels, Chantries and Gilds in Suffolk. XII Part 1, 1-87. Has abstracts of 39 gild certificates, 18 in Bury (presumably the 1389 returns). Also details of Ipswich Corpus Christi gild.

Redstone, V. B., 1937. IV. Extracts from wills and other material, showing the history of Suffolk churches, chantries and guilds (Appendix to article published in Proceedings Vol XII). XXIII Part 1, 50-78.

For information on buildings mentioned in the Pevsner guide to Suffolk in this location see
pevsnersuffolk.co.uk