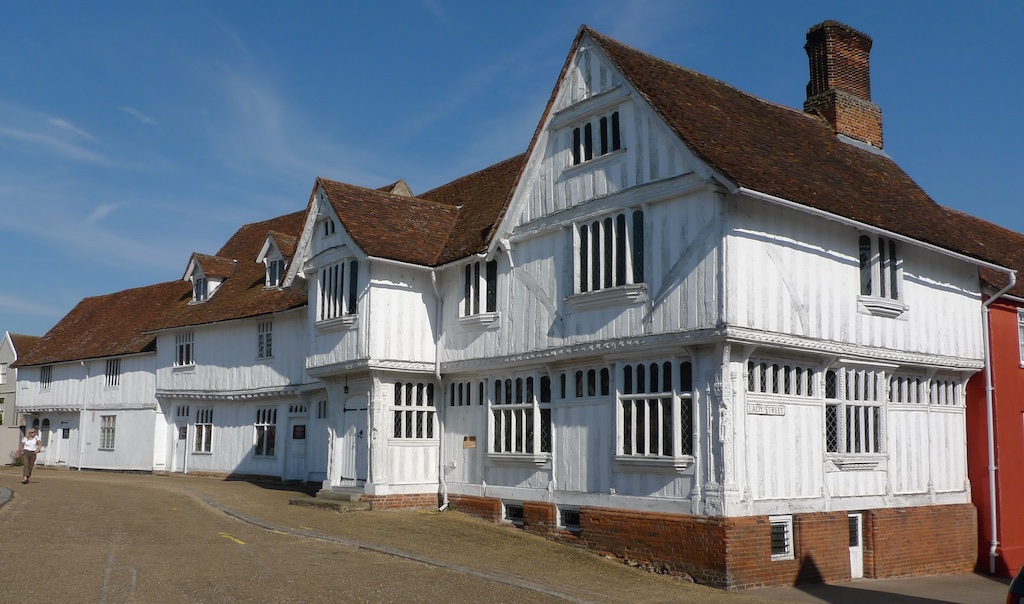 Probably the best known Guildhall in Suffolk and owned by the National Trust.

The 2015 edition of the Pevsner guide to Suffolk West says of it: "The site was given to the guild of Corpus Christi in 1529 and the hall was purpose built very soon thereafter. After the reformation the /guildhall served various public functions, including that of jail." After some details of restorations between 1887 and 1913 it goes on: "It has a splendid porch, varied and diversely decorated. Very ornate, with carved angle-posts, carved spandrels, carved friezes, and an overhang. Oriels abound, but only the especially fine one on the ground floor towards Lady Street is original.; the rest were added in 1913. At the corner of Lady Street a carved angle-post with a figure with a staff." The latter can be seen better in the picture below: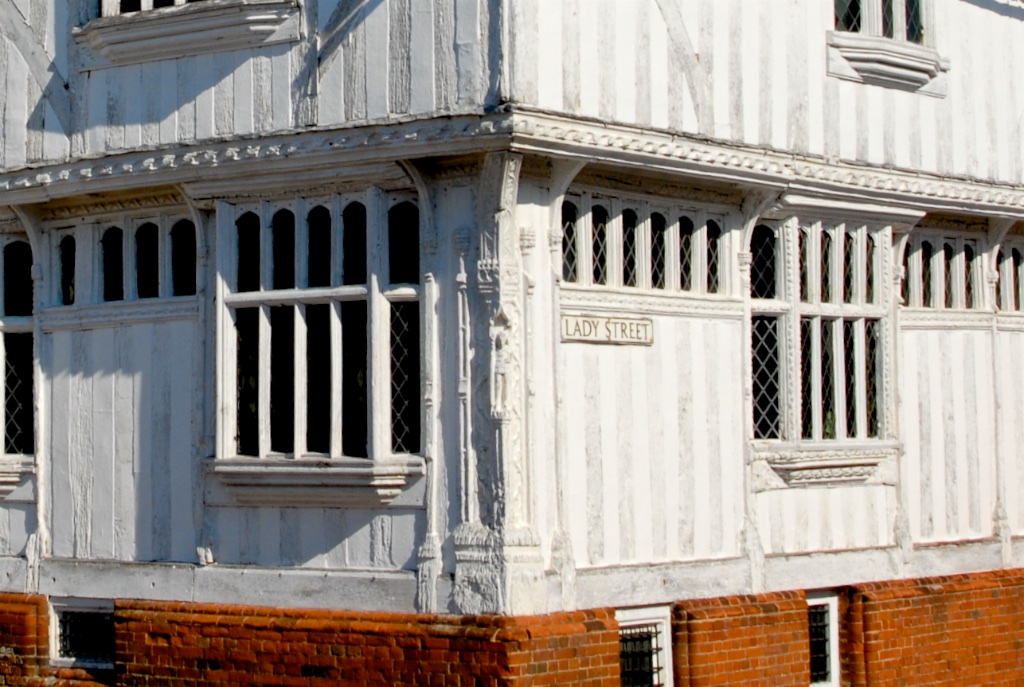 And here the Lady Street side with the original ground floor Oriel window: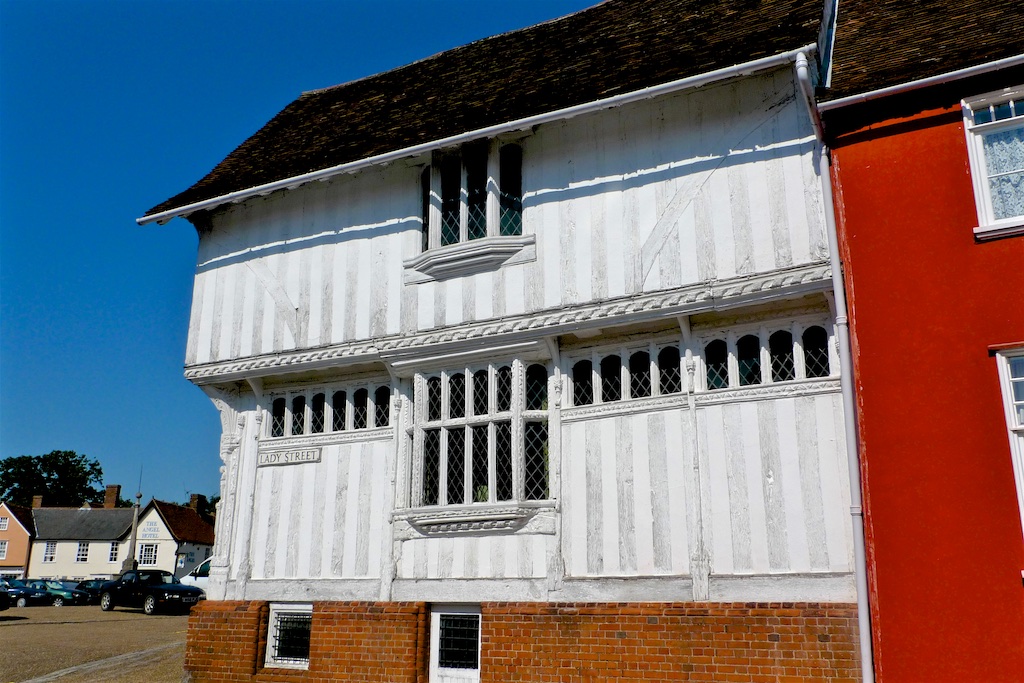 The Historic England listing is
here
.
The extract(s) below are taken from one or more of the following articles in PSIAH (see the
Sources
page for details of how to access).
Morley, C., 1926, A check-list of the sacred buildings of Suffolk, to which are added Gilds. XIX Part 2, 168-211.

Redstone, V. B., 1904, Chapels, Chantries and Gilds in Suffolk. XII Part 1, 1-87. Has abstracts of 39 gild certificates, 18 in Bury (presumably the 1389 returns). Also details of Ipswich Corpus Christi gild.

Redstone, V. B., 1937. IV. Extracts from wills and other material, showing the history of Suffolk churches, chantries and guilds (Appendix to article published in Proceedings Vol XII). XXIII Part 1, 50-78.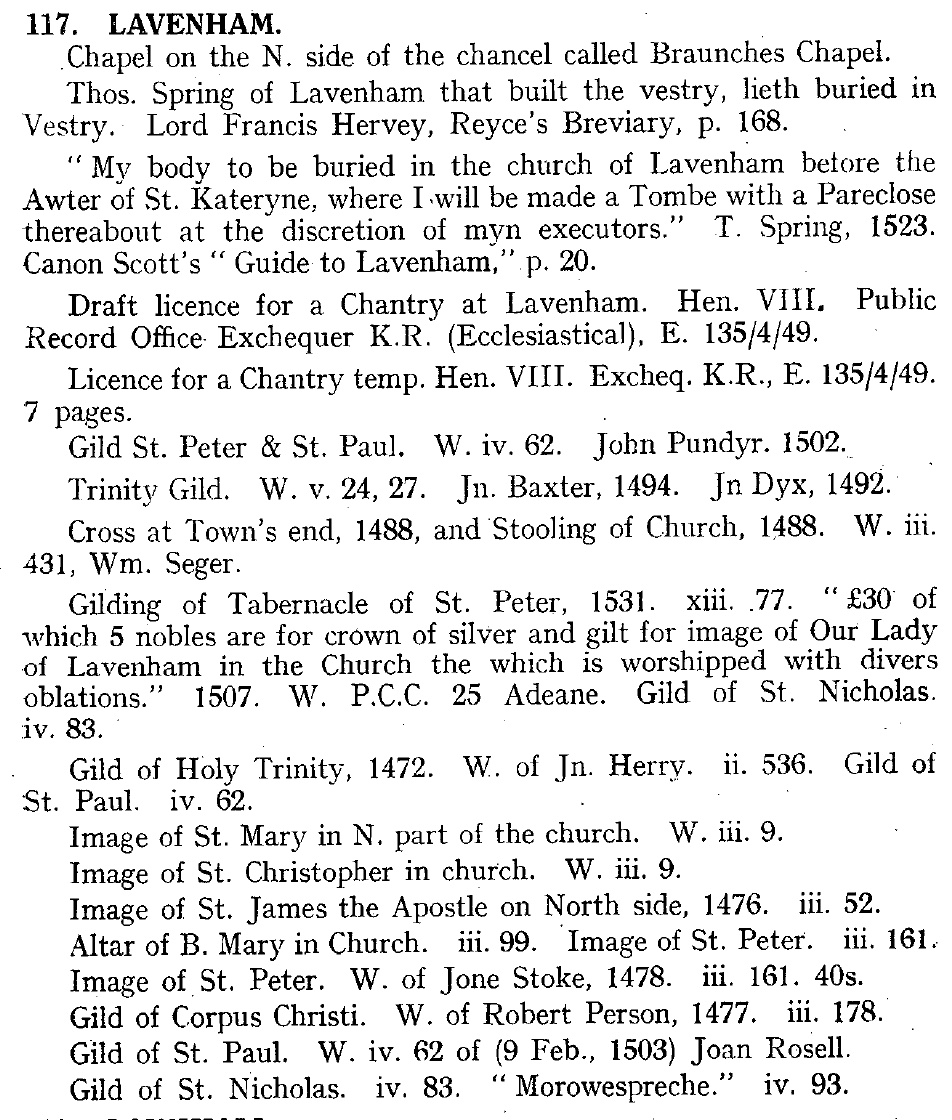 For information on buildings mentioned in the Pevsner guide to Suffolk in this location see
pevsnersuffolk.co.uk