The 2015 edition of the Pevsner guide to Suffolk East says in the entry for Kelsale: "As well as being responsible for the restoration of the church, Rev. George Irving Davies (rector 1868-94) also employed Shaw to restore the Old guildhall and adapt it for use as the viallage school, 1869-70, and Prior to build a Social Club, 1891. The two buildings stand on the corner in the centre of the village SSW of the church. The Old Guildhall (now a private house) is late C15, timber-framed and plastered with jettied first floor. Red brick gable at S end dated 1725. Five-bay crown-post roof. Chimneys and windows date from Shaw's restoration. The Social Club has a red brick ground floor and jettied, plastered upper floor. This contains a large hall, reached by an external stair, and has a large gabled dormer. Kingpost roof, originally open, now ceiling above with curved tie-beams. Broad plastered gables at the W end, one with a large window reminiscent of the Ancient House, Ipswich, the other with a fanciful diagonal chimneystack. The ground floor housed a billiard room, smoking and library."
The Historic England listing details are
here
.
The above provides a useful PSIAH reference which can be found as Vol XXX, part 2, 1965 via
here
.
The complex is shown below, starting with the Social Club and Ipswich window and moving round to the Guildhall.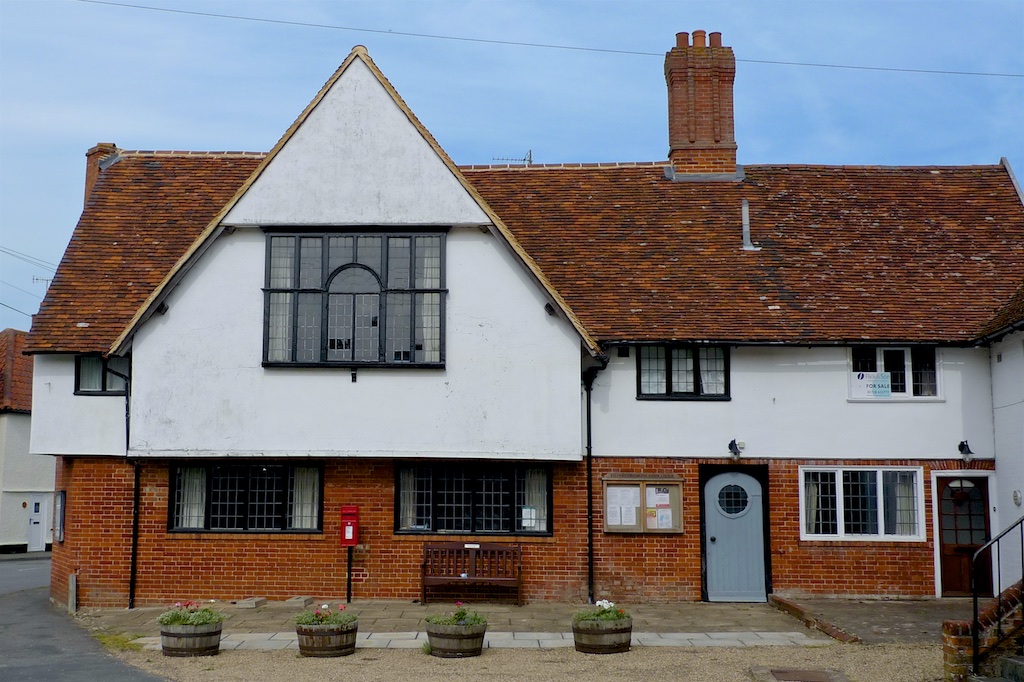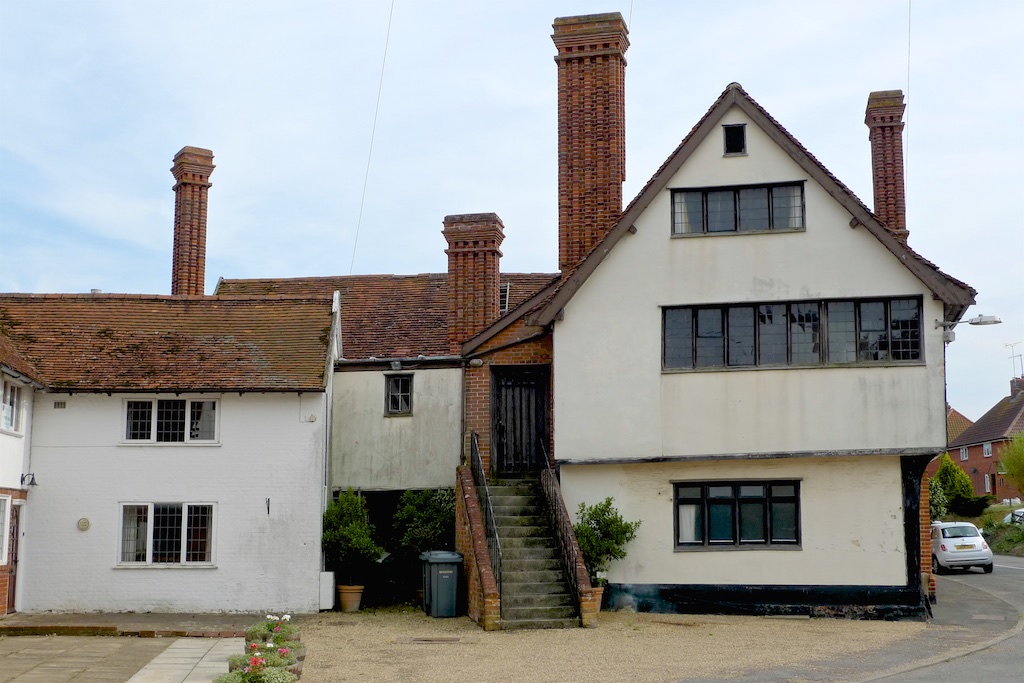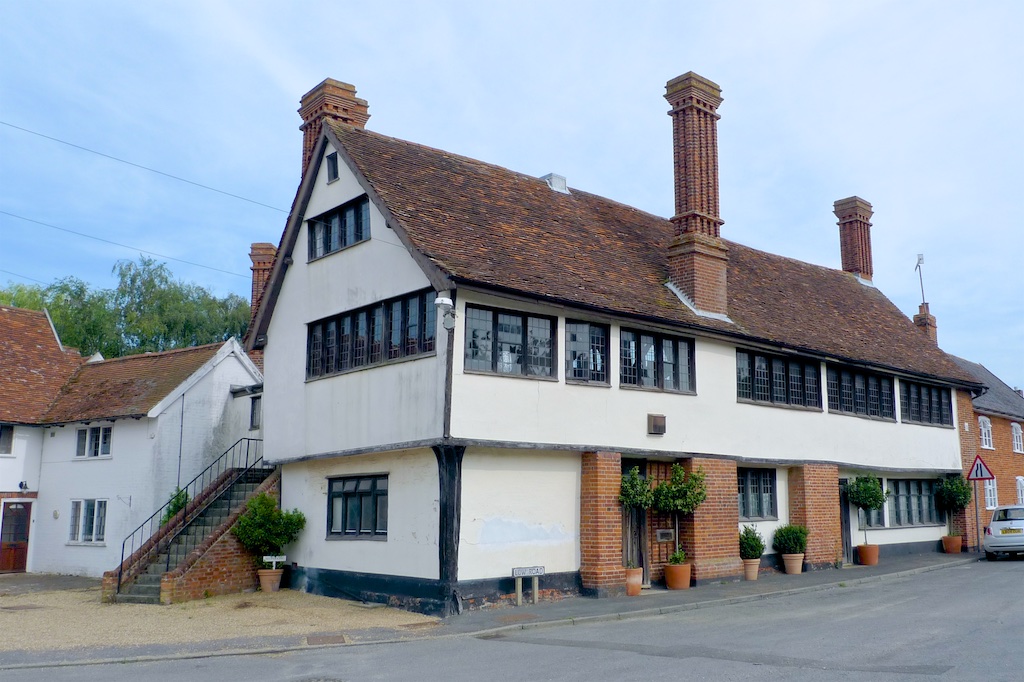 The extract(s) below are taken from one or more of the following articles in PSIAH (see the
Sources
page for details of how to access).
Morley, C., 1926, A check-list of the sacred buildings of Suffolk, to which are added Gilds. XIX Part 2, 168-211.

Redstone, V. B., 1904, Chapels, Chantries and Gilds in Suffolk. XII Part 1, 1-87. Has abstracts of 39 gild certificates, 18 in Bury (presumably the 1389 returns). Also details of Ipswich Corpus Christi gild.

Redstone, V. B., 1937. IV. Extracts from wills and other material, showing the history of Suffolk churches, chantries and guilds (Appendix to article published in Proceedings Vol XII). XXIII Part 1, 50-78.