The only mention of Hoxne as a possible gildhall is in the SHBG newsletter 'Eavesdropper'' No 17, Autumn 2000 (see Sources) in the article "Angels, Saints, Dragons and Ale" by Patrick Taylor. Of it he said: "Hoxne. Swan Inn, Low Street. Although at the opposite end of the Low Street settlement to the church, this public house is of the right age and quality, and has both a dragon beam and herringbone nogging going for it. Another possible."
James Bettley in the latest ("third") edition of Pevsner Suffolk East says of the Swan: "An attractive group of buildings round a small triangular green that slopes up towards the church. The principal building is The Swan. Early C16, with a taller mid-C16 parlour block to the S. Front and S gable-end of C18 painted brick, but exposed timbers at the back, where the entrance originally was. Gabled two-storey porch, originally open on the ground floor and with an oriel window above. C18 brick wing to its r. and then a timber-framed stair wing. A room in the upper part of this has a decorative plaster panel with Resurrection scene and IHS, perhaps for a private chapel. Queenpost roofs."
The Historic England listing is
here
. Note that in addition to the description above from Pevsner, the listing details start with reference to "a 2-cell, end-chimney hall range" with later references to the hall. There is speculation here that "it may have been a private chapel for a RC family". Not inconsistent with a religious gild either, although not confirmed by any other established historical expert. The distance from the church is not in favour of the hypothesis.
The view from the rear is shown first: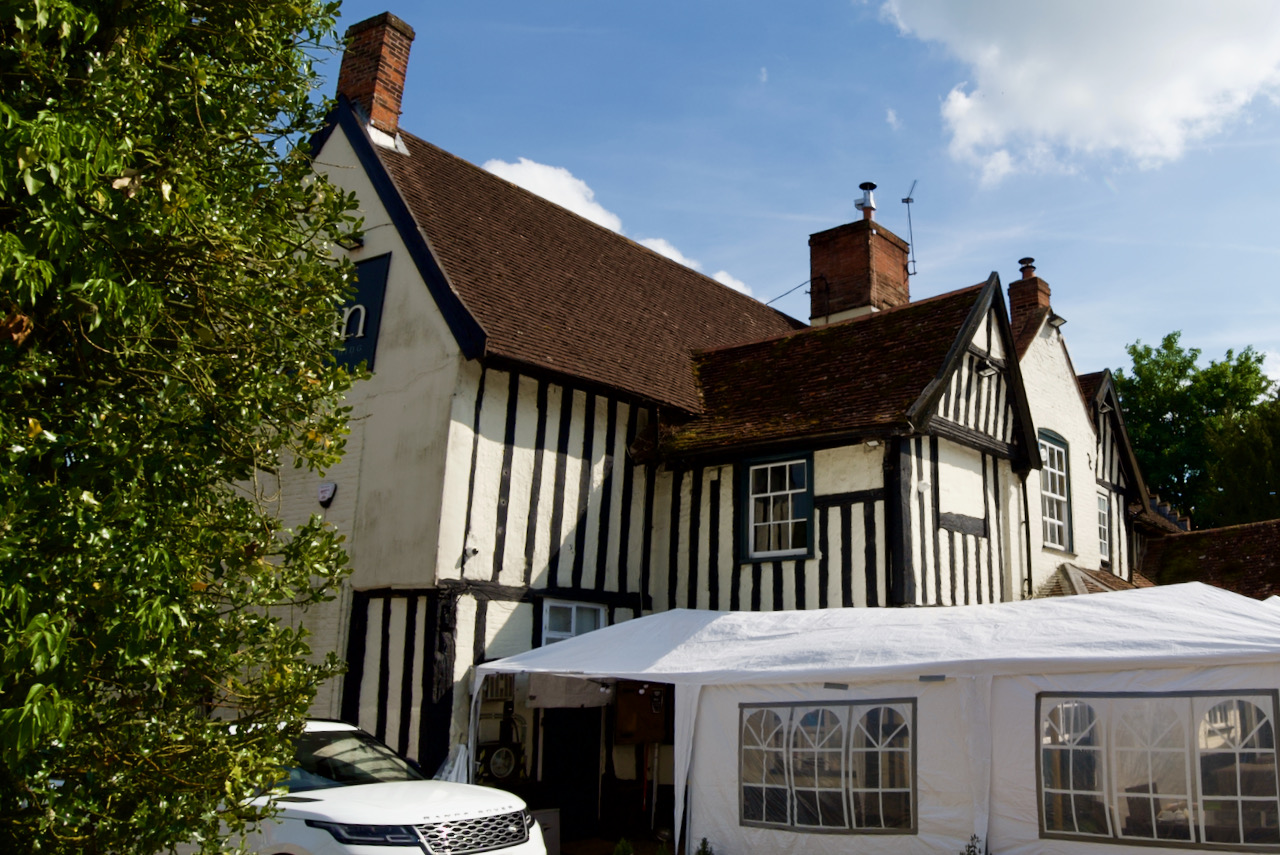 The frontage onto Low Street here: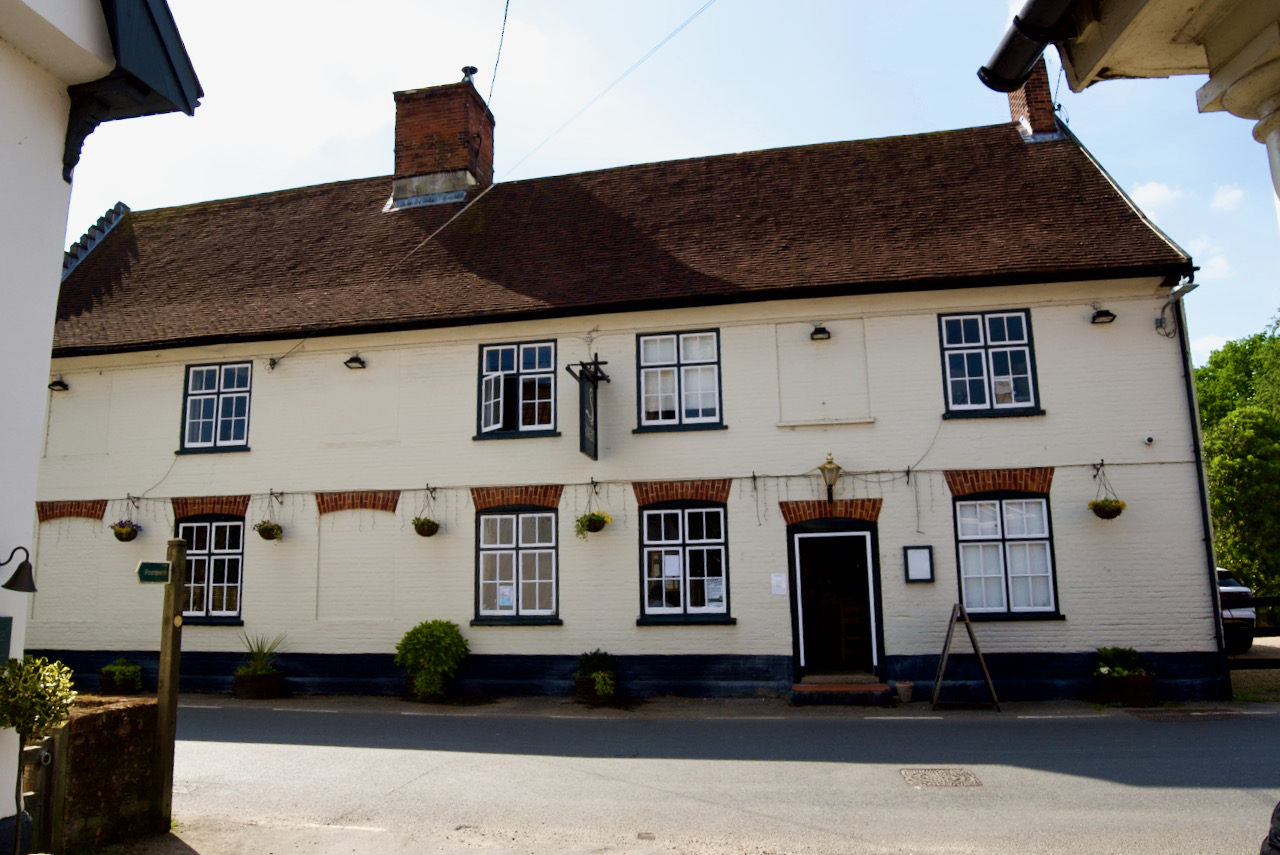 And a view looking up Low Street: