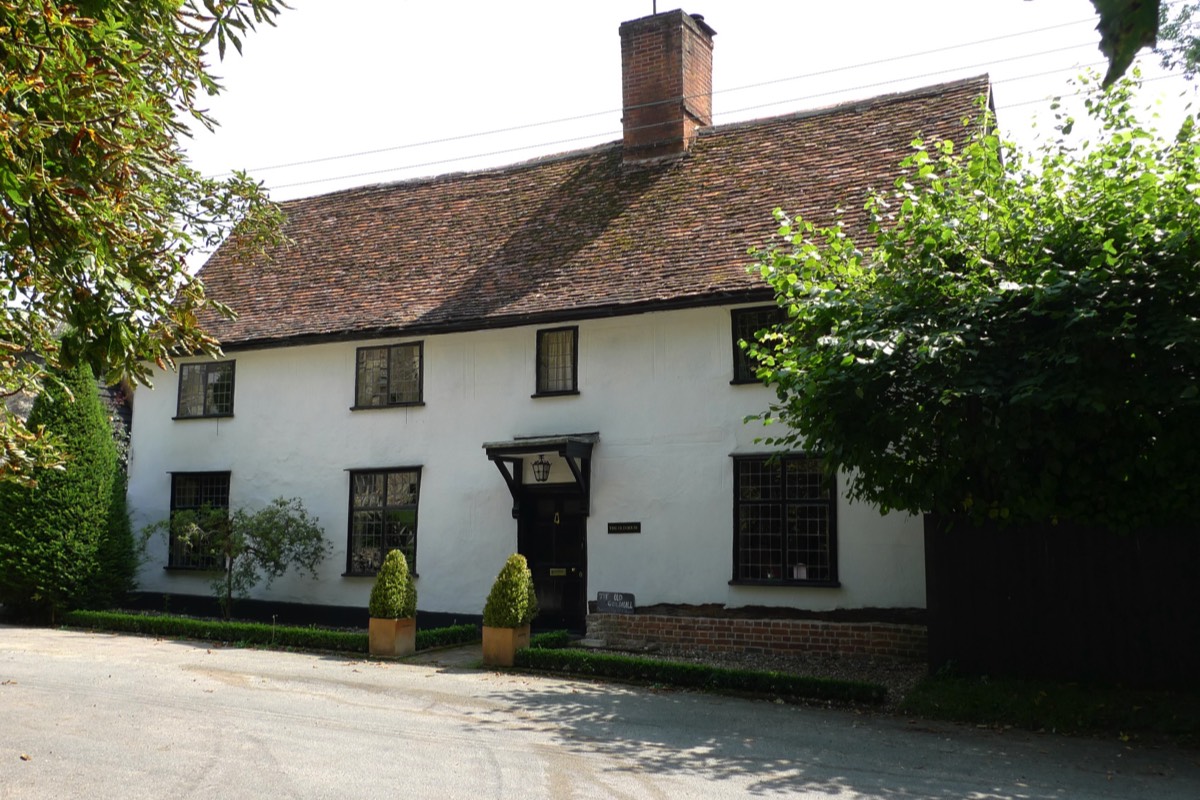 The 2015 edition of the Pevsner guide to Suffolk West says: "The Old Guildhall, by the churchyard gate. Money was left for it in 1452 and 1461. Plastered front range rebuilt in the latter part of the C17. Cross-windows. Long jettied rear range, with exposed timbers."


The Historic England listing particulars are
here
which includes "said to be the former Guildhall" casting some doubt on it although the listing description appears to date from 1958 and has not been revised (at 2021).


The Historical Atlas of Suffolk, first published in 1988, (p74) notes that: "In addition, former gildhalls or their sites are occasionally rediscovered by documentary and architectural research, as happened recently at Hitcham and … ."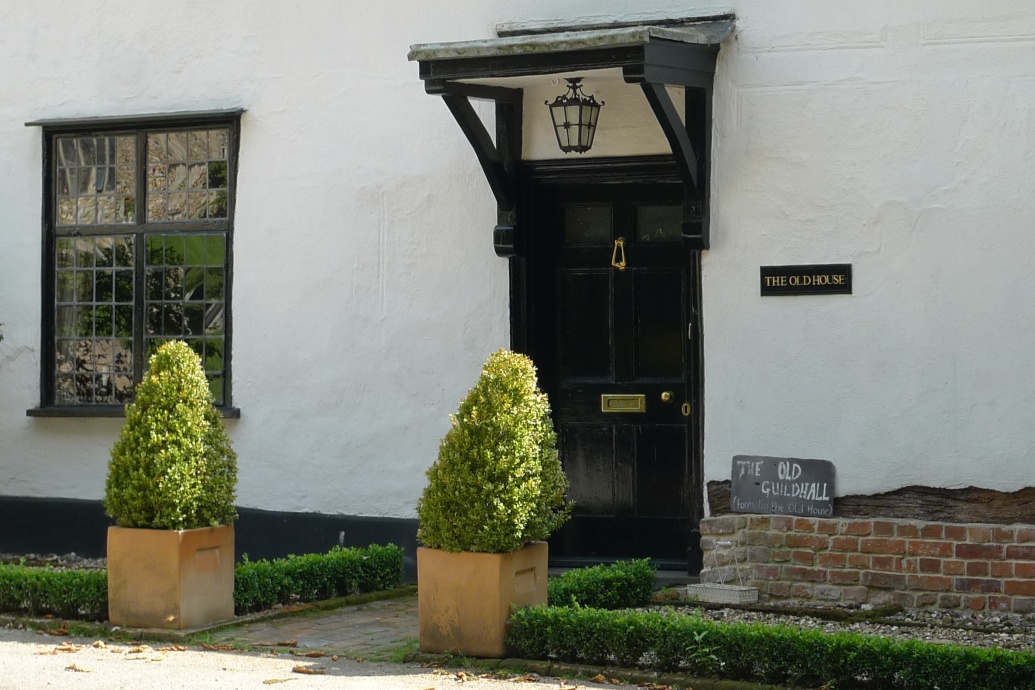 A view of the rear (also showing the proximity of the church) is shown here in a (scanned) photograph from the files of Patrick Taylor: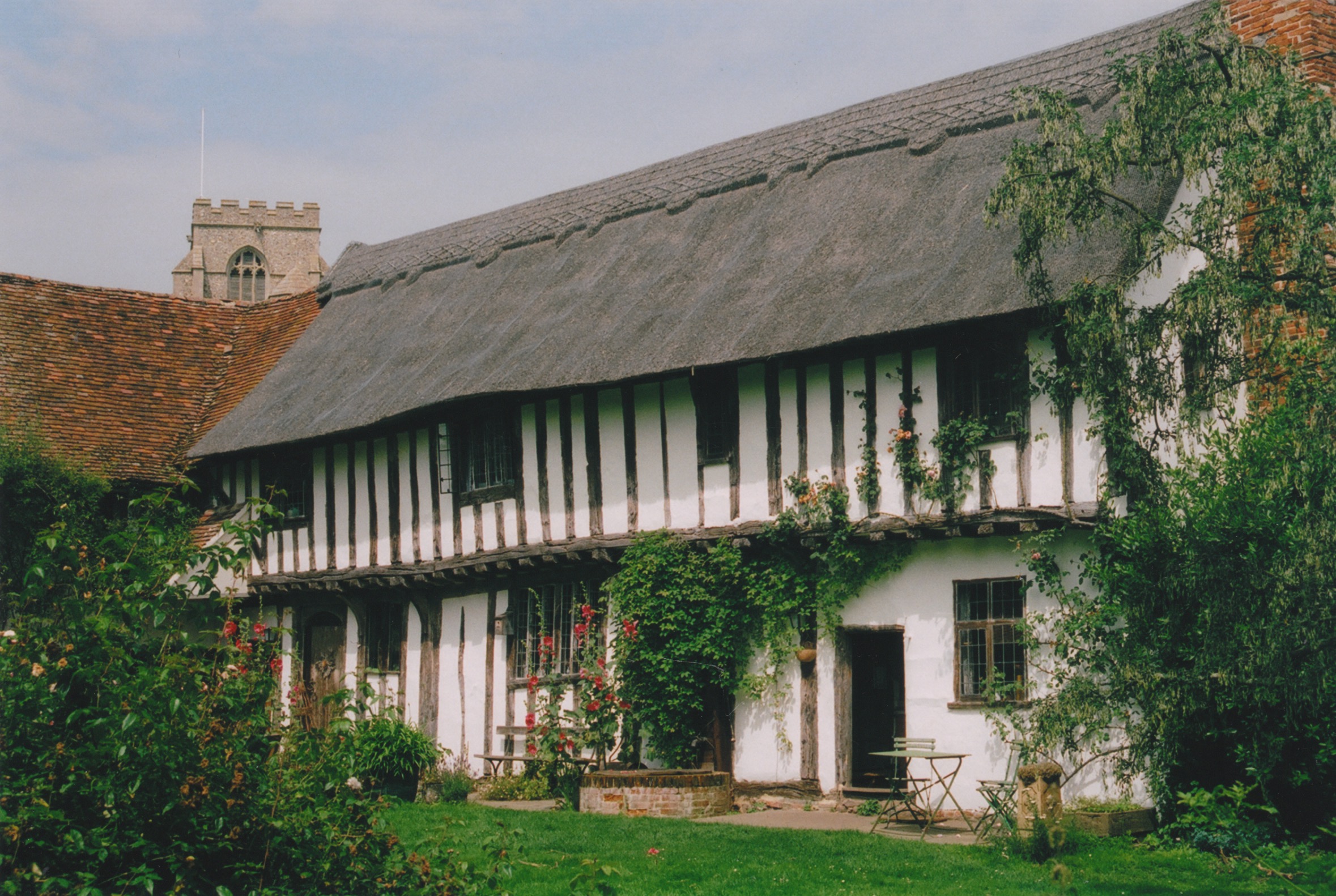 The extract(s) below are taken from one or more of the following articles in PSIAH (see the
Sources
page for details of how to access).
Morley, C., 1926, A check-list of the sacred buildings of Suffolk, to which are added Gilds. XIX Part 2, 168-211.

Redstone, V. B., 1904, Chapels, Chantries and Gilds in Suffolk. XII Part 1, 1-87. Has abstracts of 39 gild certificates, 18 in Bury (presumably the 1389 returns). Also details of Ipswich Corpus Christi gild.

Redstone, V. B., 1937. IV. Extracts from wills and other material, showing the history of Suffolk churches, chantries and guilds (Appendix to article published in Proceedings Vol XII). XXIII Part 1, 50-78.