Groton is another one from the speculative list in the article by Patrick Taylor in the SHBG newsletter "Eavesdropper" No 17 of Autumn 2000. Patrick said of it: "Groton Hall, Church Street. Immediately adjoining the churchyard at Groton we have another high quality building on the right site. In the early 17th Century this building has many associations with the Winthrops and the early settlement of the United States, which perhaps have obscured any earlier history. A possible."
The grade II* listing on the Historic England site for Groton Hall is
here
. It expands on the Winthrop reference noting that John Winthrop held his first court as Justice of the Peace here before he became the first Governor of Massachusetts and founder of Boston in New England (1630). So an historic building by any measure even if it is a false trail as a gildhall.
James Bettley in the latest ('third') edition of Pevsner (Pevsner West) says of Groton that the Winthrops lived at Groton Place and says of Groton Hall: "on the S side of the churchyard, C16 timber-framed and plastered house with cross-wings at each end. Good chimneystack with four octagonal shafts and star tops." He also notes that John Winthrop was chosen as governor of the Massachusetts Bay Company
I have no evidence from any other source that there were gilds or a gildhall in Groton.
Some (scanned) photographs from the files of Patrick Taylor follow: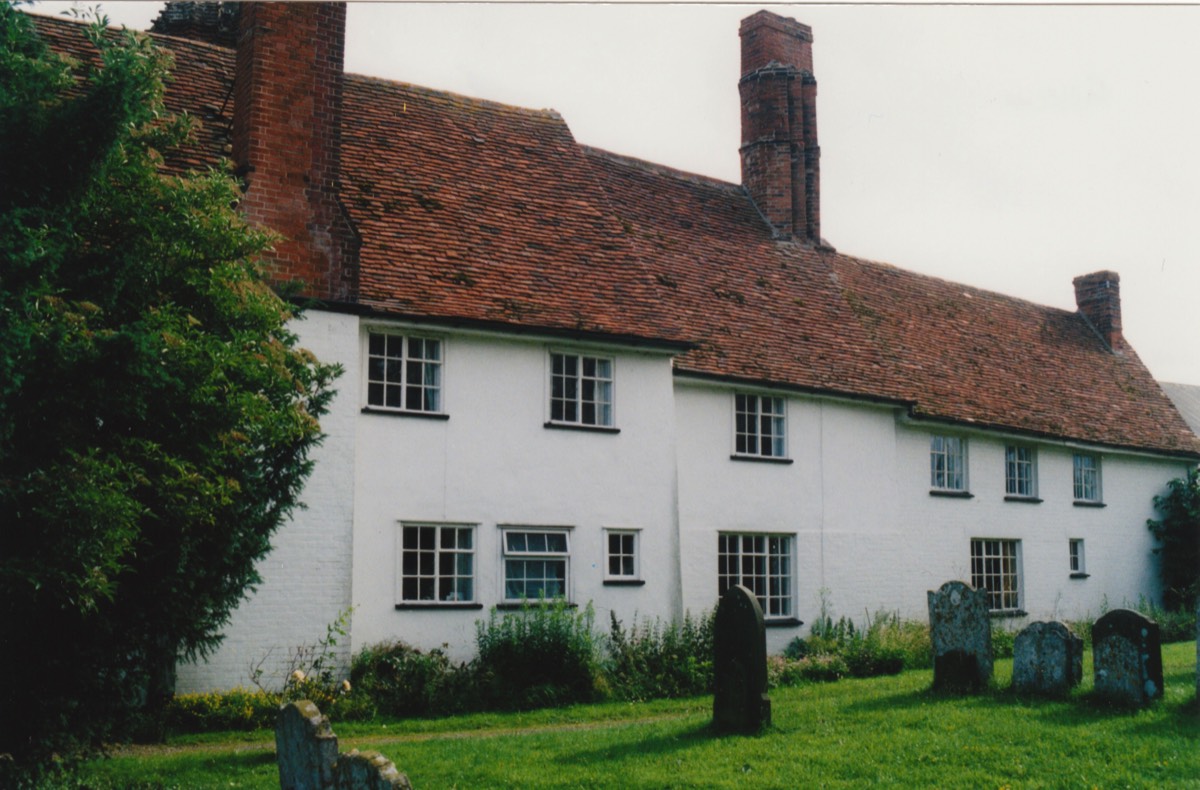 Same side, different angle, showing proximity to church.