The 2015 edition of the Pevsner guide to Suffolk West says of Gislingham: "Old Guildhall, also thatched. Late C15, originally with open hall. Cambered tie-beam on arched braces carrying crown-post roof, and smoke -blackened timbers, over hall and solar. Floored c1600. Attached to it at right angles Oak Farm Cottage, C16 with C19 addition along the street."
The Historic England listing details for the Old Guildhall is
here
.
The listing details for Oak Farm Cottage is
here
.
The Old Gildhall is pictured below.
Below that is evidence (from wills) that at least one gild in the village was the Gild of St John the Baptist.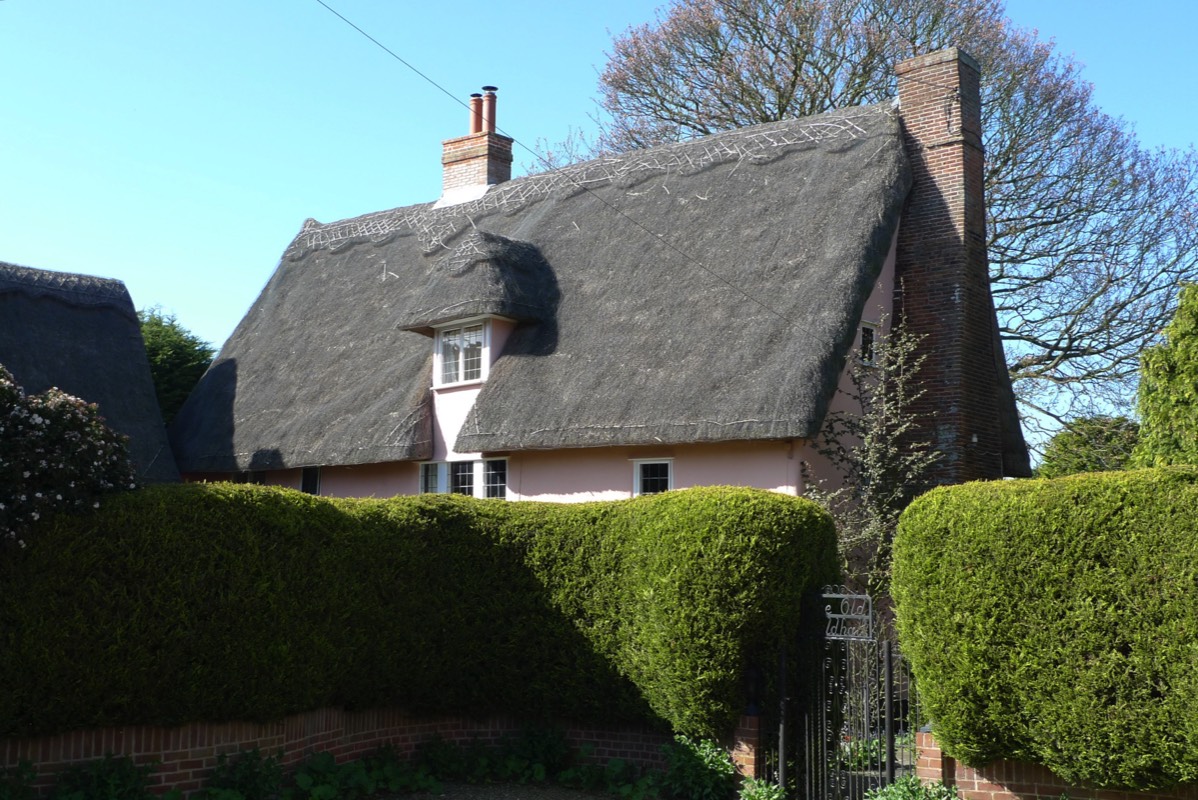 This is a second (scanned) photo from the files of Patrick Taylor.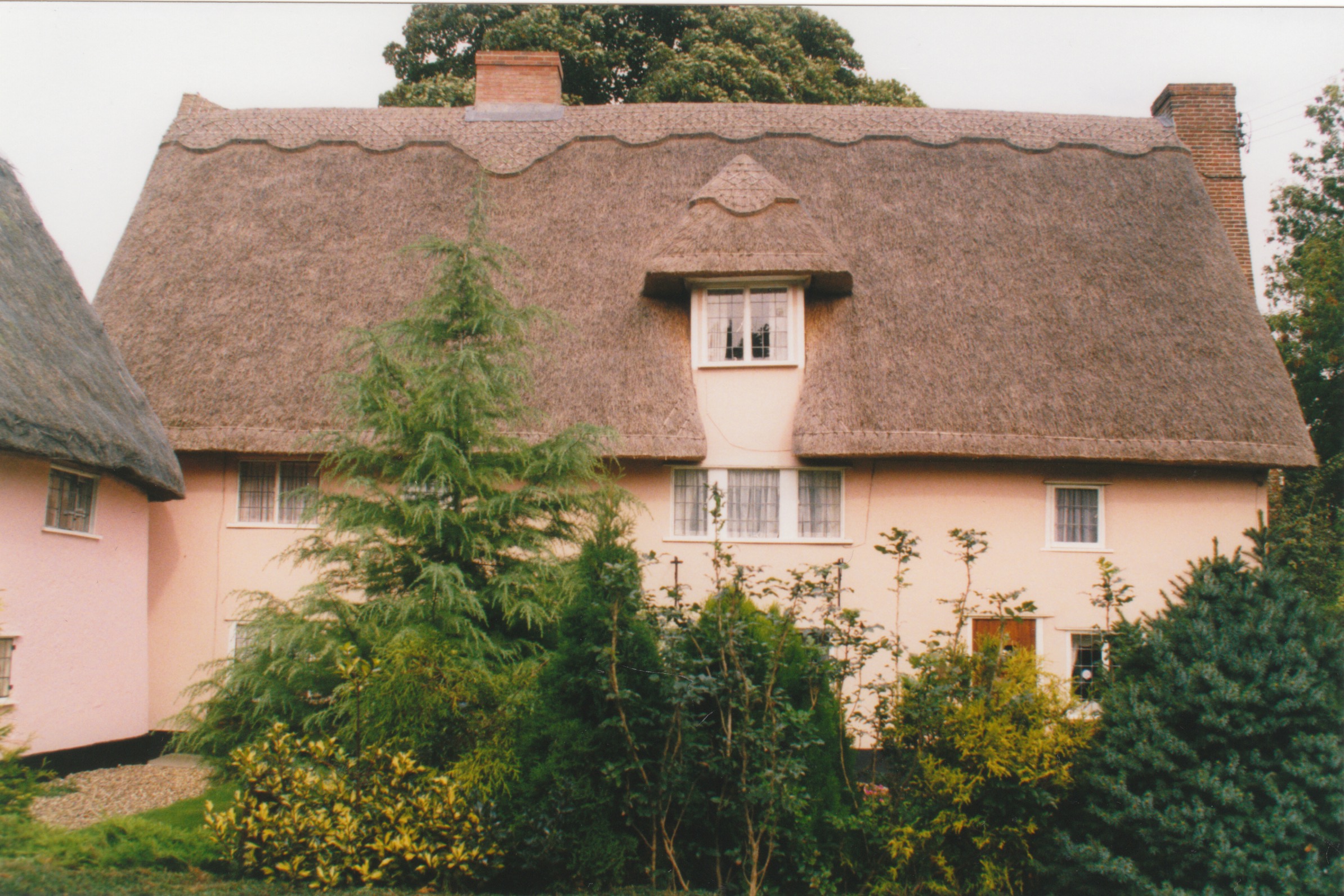 The extract(s) below are taken from one or more of the following articles in PSIAH (see the
Sources
page for details of how to access).
Morley, C., 1926, A check-list of the sacred buildings of Suffolk, to which are added Gilds. XIX Part 2, 168-211.

Redstone, V. B., 1904, Chapels, Chantries and Gilds in Suffolk. XII Part 1, 1-87. Has abstracts of 39 gild certificates, 18 in Bury (presumably the 1389 returns). Also details of Ipswich Corpus Christi gild.

Redstone, V. B., 1937. IV. Extracts from wills and other material, showing the history of Suffolk churches, chantries and guilds (Appendix to article published in Proceedings Vol XII). XXIII Part 1, 50-78.

For information on buildings mentioned in the Pevsner guide to Suffolk in this location see
pevsnersuffolk.co.uk