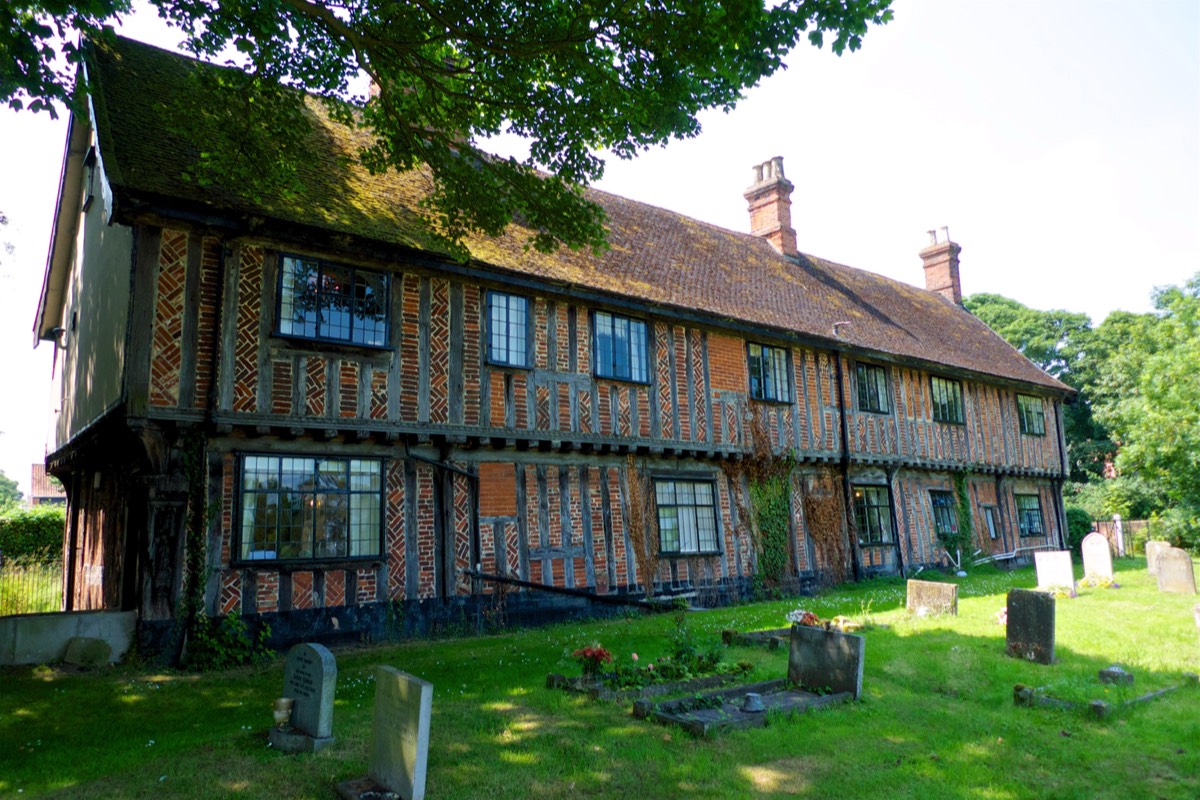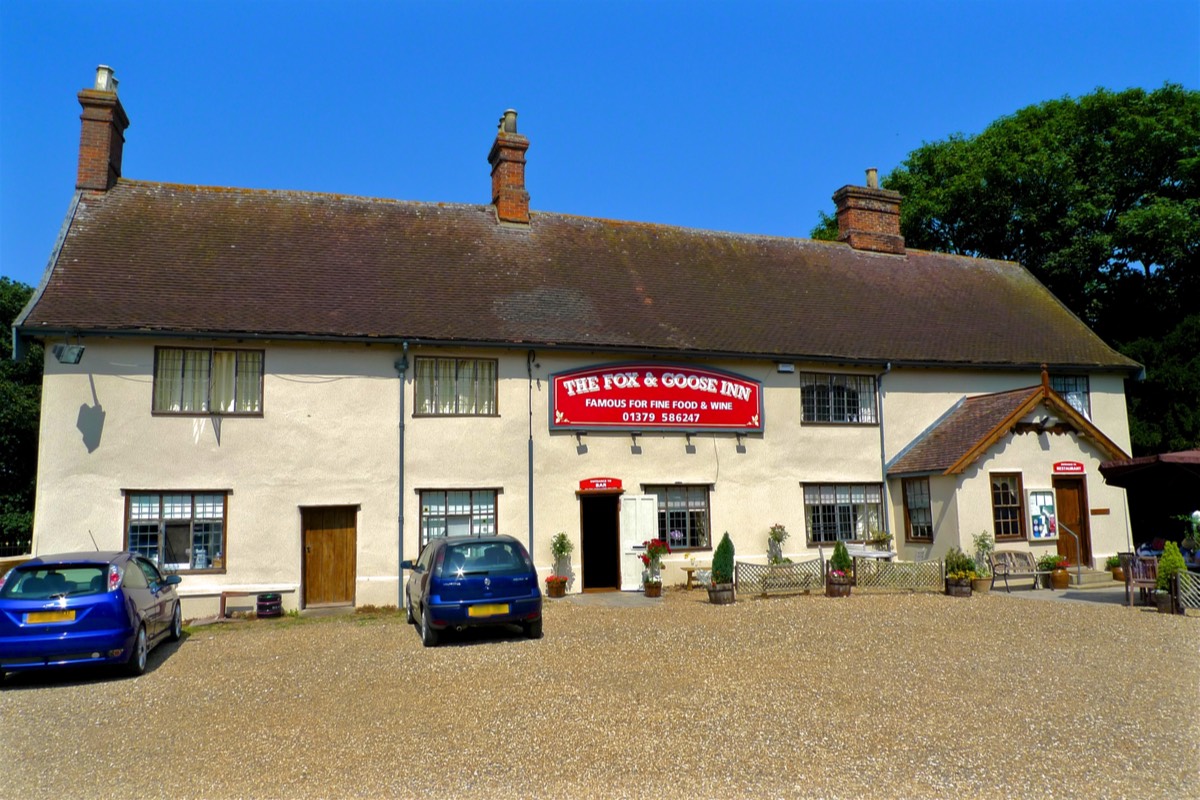 Is it a guildhall or a church house?

This Guildhall is described by Pevsner in his original edition as "Immediately S of the church the former Guild House, now Fox and Goose Inn. Handsome, timber-framed, brick-nogged front to the churchyard. Corner post with figure of St Margaret". The second edition adds the words "Like Church Cottage at
Cockfield
it is a former church house".

The Grade II* listing last amended in 1987 is
here
, where it is described as a former guildhall and says it was described as newly built in a document dated Feb 1509. So it was probably completed just before Henry VIII's reign.

James Bettley's revised latest ("third") edition of Pevsner updates the original and adds "It is commonly referred to as a guildhall, but seems strictly speaking to have been a church house, belonging to the parish and used for church ales and other fund raising events."

The Suffolk Institute of Archaeology and History proceedings list (see PSIAH
references
) shows St Margaret's Gild in Fressingfield (see corner post reference below). The adjacent church is St Peter and St Paul. In Volume
VII Part 3
there is an article called "Observations at Fressingfield" from a visit on 8th June 1888 that mentions "The upper chamber of the 'Fox and Goose' was anciently the Guildhall, and here was laid an admirable cold collation, after which the business of an annual meeting and the election of new members took place".

The
Historical Atlas of Suffolk
(see
references
) calls it a Gildhall, noting that the social activities of gilds were often held inside churches and said: "but popular opinion steadily moved against this and special gildhalls were built, sometimes a single hall being used by more than one gild.
Fressingfield gildhall
(still noted for its good food) must have been one of the later ones, having been established in the last years of Henry VIII's reign. Its setting up was designed specifically to remove all 'church ales, gilds, yeardays, buryings and other drinkings' from the church".

It retains its hospitality tradition as an inn and is one of the best restaurants in Suffolk although rather unrecognised as such. Lunch downstairs or dinner in the upstairs dining room is always a great pleasure given that the good food is matched by the wonderful historic surroundings.

The corner post is shown in more detail below. The listing says of it "On its north face the corner post has a much weathered canopied figure of St. Margaret of Antioch and the dragon.

The discussion on whether it was a Gildhall or a Church House where a gild met may continue but I think it likely that a religious gild made use of the facilities and it has characteristics such as an entrance from the churchyard, corner post with angel carving, later use as a hostelry etc. which is good enough for me to call it a Gildhall.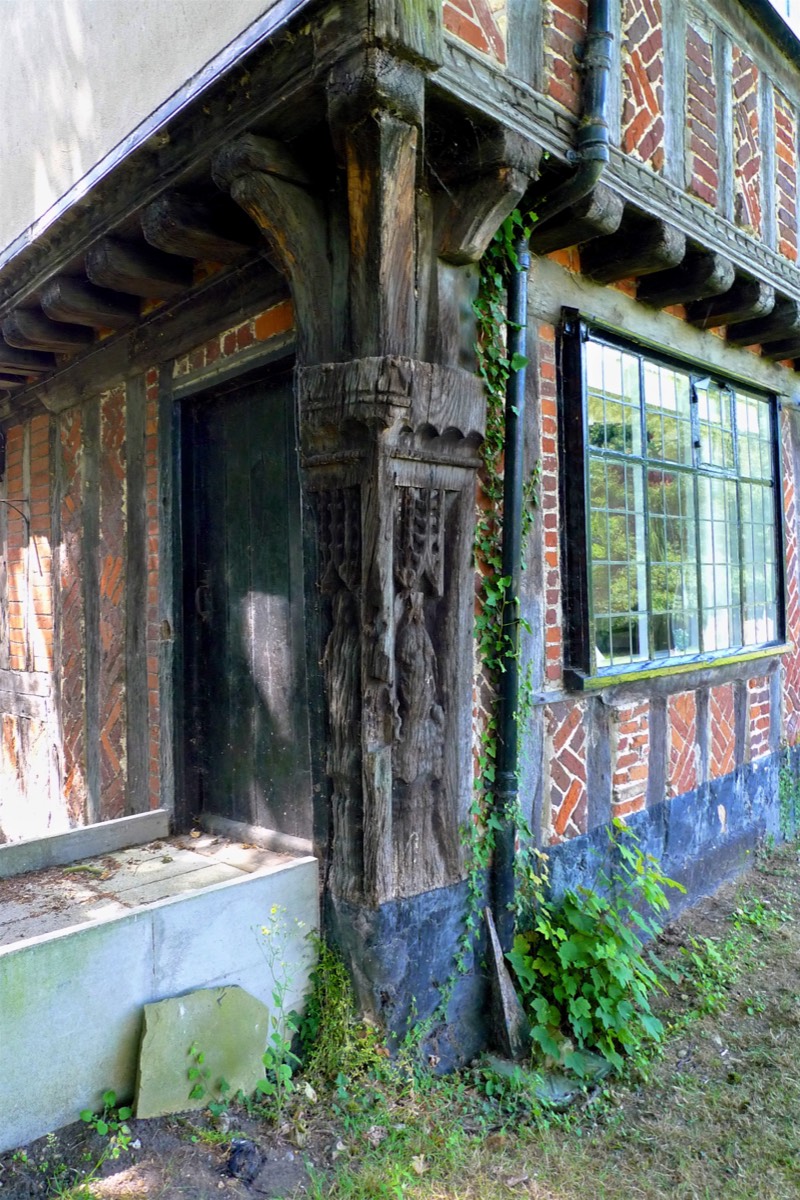 The extract(s) below are taken from one or more of the following articles in PSIAH (see the
Sources
page for details of how to access).
Morley, C., 1926, A check-list of the sacred buildings of Suffolk, to which are added Gilds. XIX Part 2, 168-211.

Redstone, V. B., 1904, Chapels, Chantries and Gilds in Suffolk. XII Part 1, 1-87. Has abstracts of 39 gild certificates, 18 in Bury (presumably the 1389 returns). Also details of Ipswich Corpus Christi gild.

Redstone, V. B., 1937. IV. Extracts from wills and other material, showing the history of Suffolk churches, chantries and guilds (Appendix to article published in Proceedings Vol XII). XXIII Part 1, 50-78.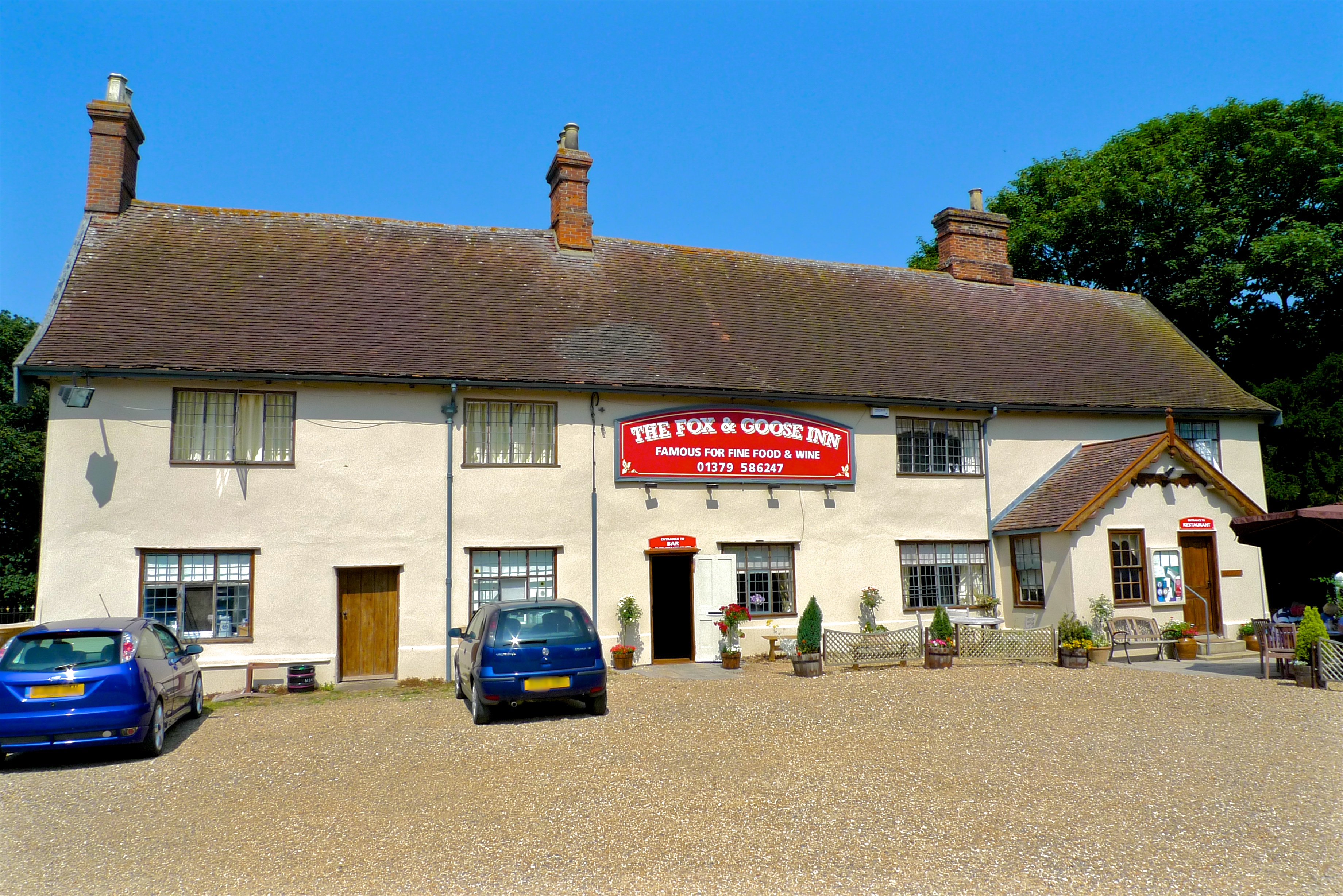 For information on buildings mentioned in the Pevsner guide to Suffolk in this location see
pevsnersuffolk.co.uk