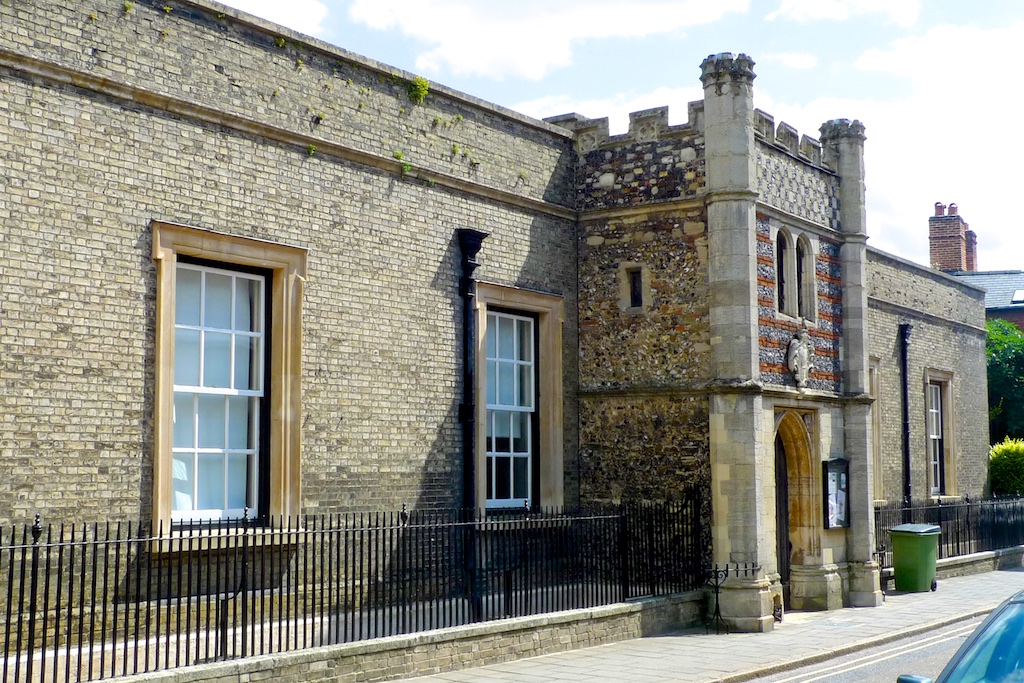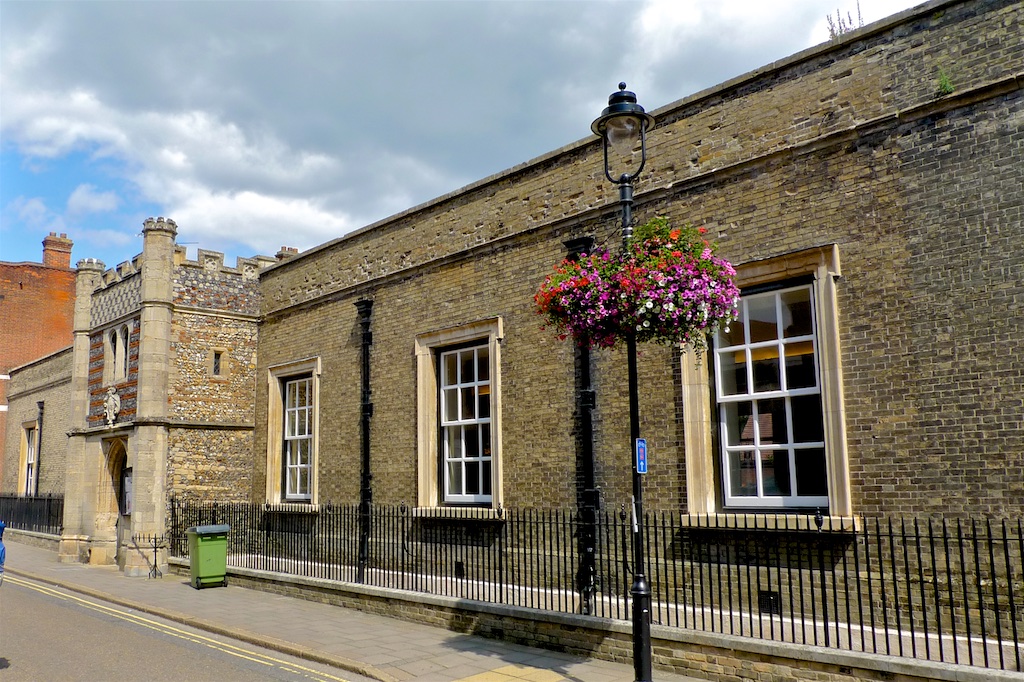 The 2015 edition of the Pevsner guide to Suffolk West devotes a section of about two-thirds of a page to this Guildhall much of which traces its development. This quote is from the opening of the section: "Documented in 1279 and in civic use until 1966. The front was refaced in white brick in 1806, but the E wall is of coursed flint rubble that has all the appearance of being late C12. One can be more certain about the early to mid-C13 doorway with three orders of colonettes and much dogtooth ornament. It is protected by the late C15 porch, which is of two storeys with angle turrets. Flint and stone, on the upper floor also brick bands. Embattled parapet with quatrefoils."
The Historic England listed building details are
here
.
There is a very interesting paper in PSIAH (Proceedings of the Suffolk Institute of Archaeology and History) Vol XXXI, part 2 (1968) available
via here
. This indicates that this gildhall is different to many others in Suffolk which were mostly used by parish gilds as this one was influenced by the power of the Abbey and has its origins in use for a civic gild and gild merchant and acted more as a town hall.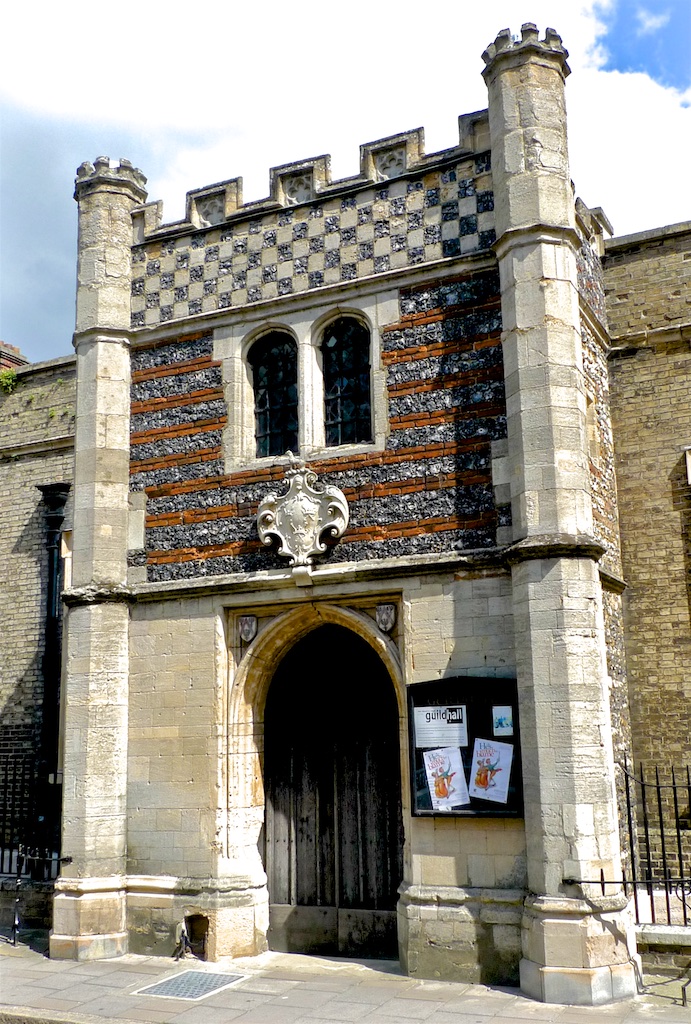 The extract(s) below are taken from one or more of the following articles in PSIAH (see the
Sources
page for details of how to access).
Morley, C., 1926, A check-list of the sacred buildings of Suffolk, to which are added Gilds. XIX Part 2, 168-211.

Redstone, V. B., 1904, Chapels, Chantries and Gilds in Suffolk. XII Part 1, 1-87. Has abstracts of 39 gild certificates, 18 in Bury (presumably the 1389 returns). Also details of Ipswich Corpus Christi gild.

Redstone, V. B., 1937. IV. Extracts from wills and other material, showing the history of Suffolk churches, chantries and guilds (Appendix to article published in Proceedings Vol XII). XXIII Part 1, 50-78.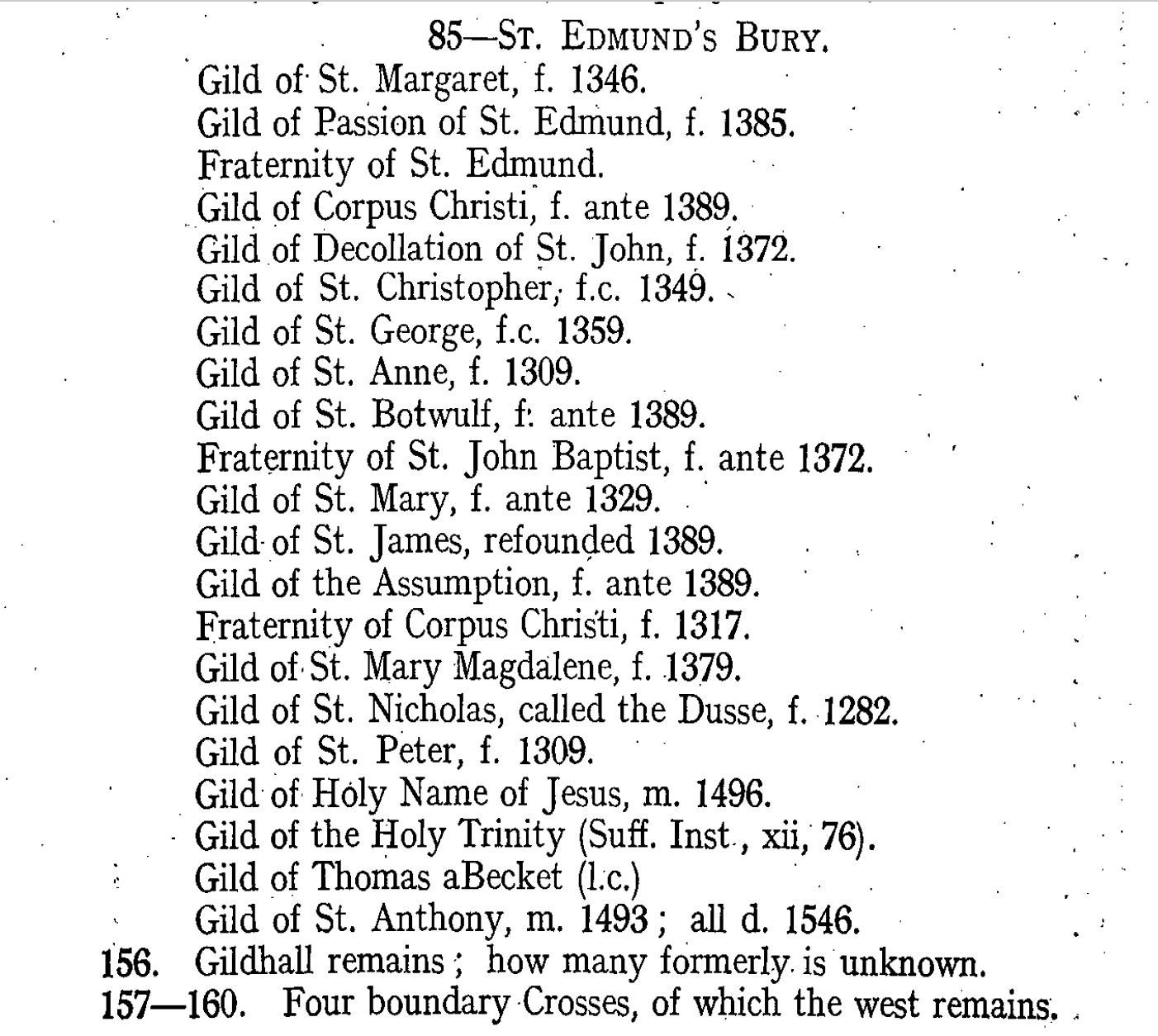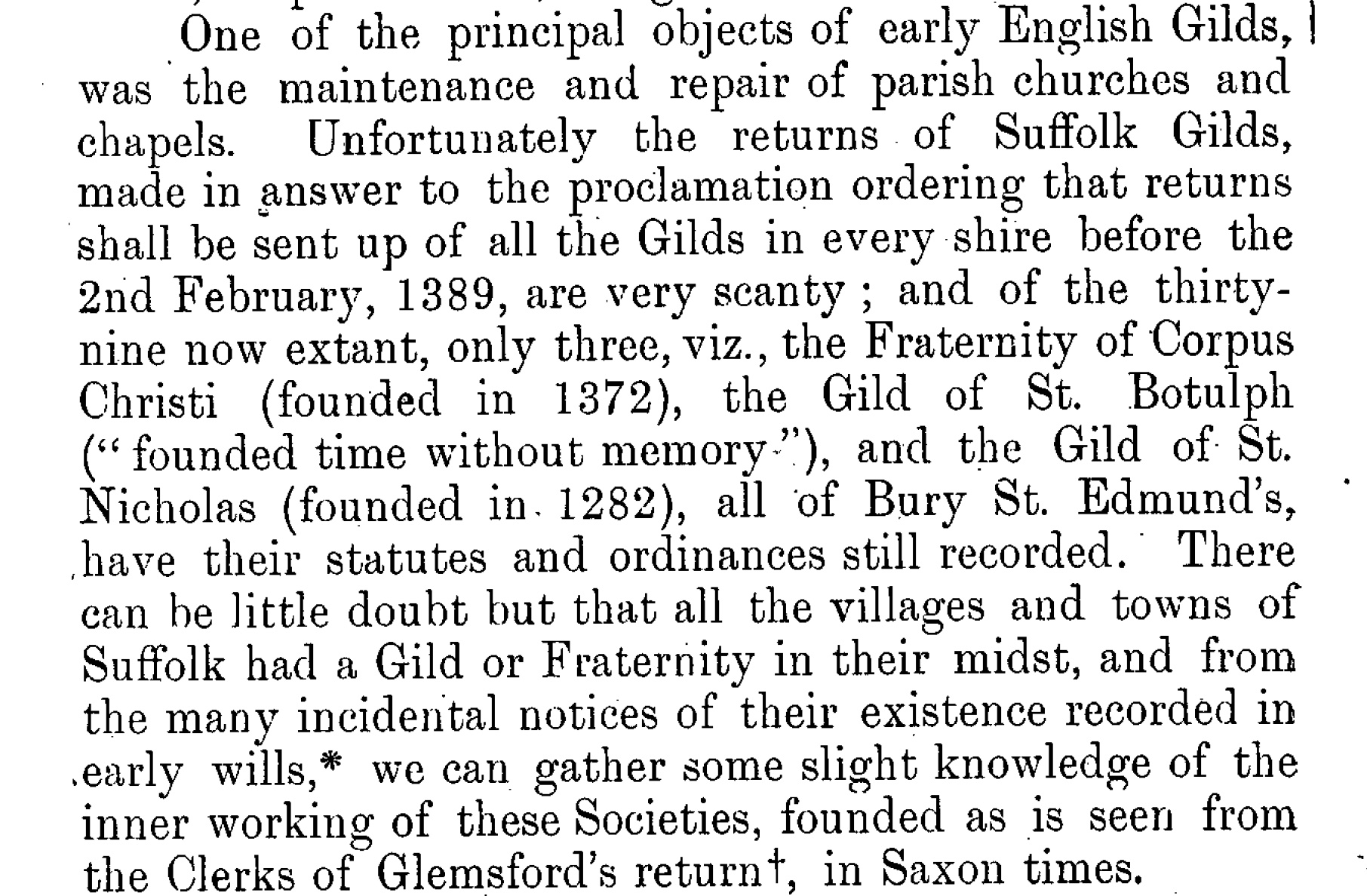 For information on buildings mentioned in the Pevsner guide to Suffolk in this location see
pevsnersuffolk.co.uk